Tal-er Bora ( Asian Sweet Palm Fritters)
Tal-er Bora or Asian Sweet palm fritters is one of the sweetdish in Bengali cuisine. It's taste is little unique from other bengali sweetdishes. I learnt it from my sister-in-law when she first made it in our house last year. I never had this kind of sweetdish before and so, it was little unique to me. I liked it as a sweet snack and hope you will also love to have it.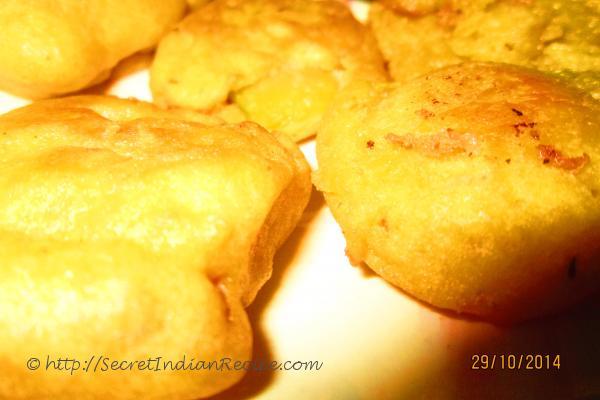 Ingredients:
Asian sweet palm - 1
Coconut - 3-4 cups(grated)
Sugar - 2 cups
Wheat flour - 2 cups
Semolina - 1 1/2 cup
Oil for frying
Directions:
Separate the kennels from the palm fruit. Heat pan. Add all the palm pulp and boil it until the pulp becomes thick. Stir continuously.
When it acquires the thickness consistency like a condensed milk, turn off the heat. Let the pulp cool down to a room temperature.
Add all the other ingredients one by one. Keep aside. Heat oil in a pan.
Take 1 tbsp of the mixture and deep fry it in the oil. Fry all the mixture following the same process. Strain the oil and keep aside on a soaking paper to soak the excess oil. Serve hot.