Taler Bora (sweet Palm Fritters)
Taler bora is a very famous Bengali home-made sweet. It is a traditional sweet delicacy of Bengal.
This Saturday was Janmastami, the birthday of Lord Krishna.This festival is celebrated in every Bengali family with great passion and honour.We serve it to Lord Krishna in the auspices occasion of Janmastami. We Bengalis believe that our Krishna loves Taler bora. So we prepare it in his birthday.
This is made from the yellowish fluidic substance obtained from the ripe palm fruit. It tastes heavenly. My grandmother used to make different sweet dishes out of this palm during monsoons.She taught me the way of making taler bora.
Now I will share with you this authentic Bengali recipe.Let's start.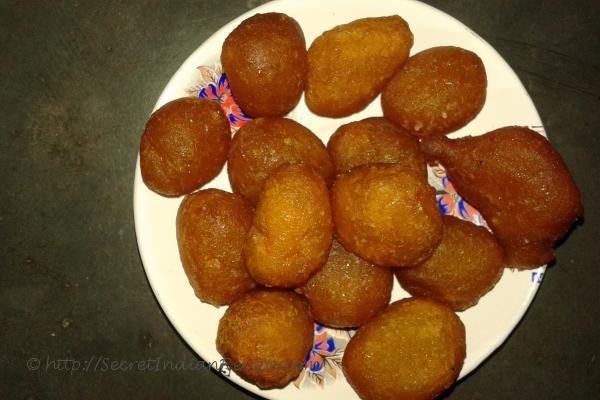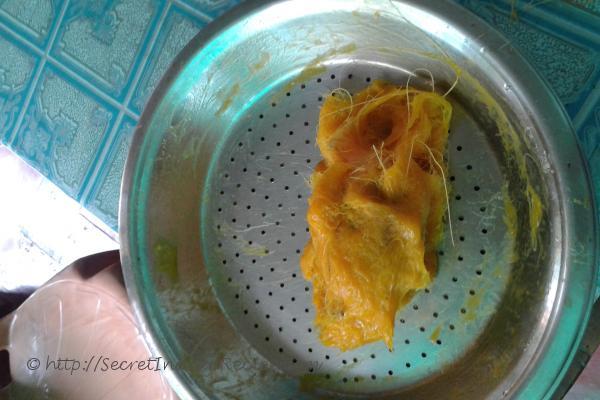 Ingredients:
Pulp of tal (Asian palm fruit) - 2 cups
Wheat flour - 1 cup
Samolina - 1/2 cup
Grated coconut - 1/2 cup
Salt - a pinch
Oil for deep frying
Directions:
Remove the top portion of a palm.Remove the ripened fibrous outer layer. Separate the kernels.
Pour a little water on the kernels and squash out the juice from it using a grater.
Remove the fibrous hair-like strands using a sieve.
Mix Samolina, wheat flour, coconut, salt and sugar with 2 cups of pulp. Mix properly.There should not be any lump. Rest the mixture for 15 minutes.
Heat oil in a wok. Then make small pakoras from the mixture. Fry till golden brown on medium flame.