Taler Kheer (sweet Palm Pudding)
In Bengali there is a very famous saying "Baro mashe tero parban". This means that we Beangalis observe so many festivals through out the year. We Beangalis are passionate sweet lovers. We love to have sweet dishes.
Today is Janmastami, the birthday of Lord Krishna. This occasion is celebrated in our Agartala with great passion and honour. We Bengalis commemorate this day by preparing various sweet dishes like - "Taler kheer", "Taler bora", "Laddo", "Rasogolla", "Payesh" etc. Taler kheer plays a very important role in this occasion. It is one of the most common home - made Bengali sweets.It tastes heavenly.
My mother makes different sweet dishes out of this palm fruit.I learnt the recipe of Taler kheer from her.
Today I am going to share with you the authentic recipe of Taler kheer . Here goes the recipe.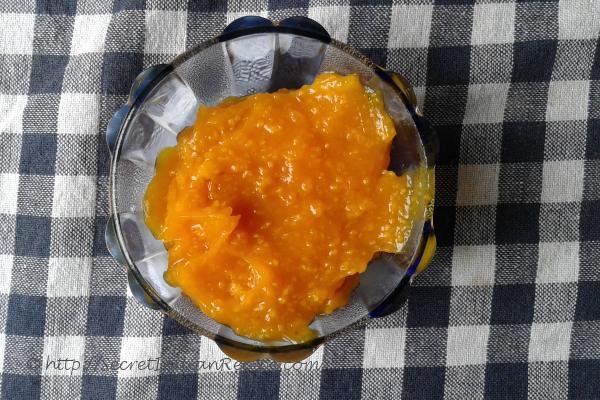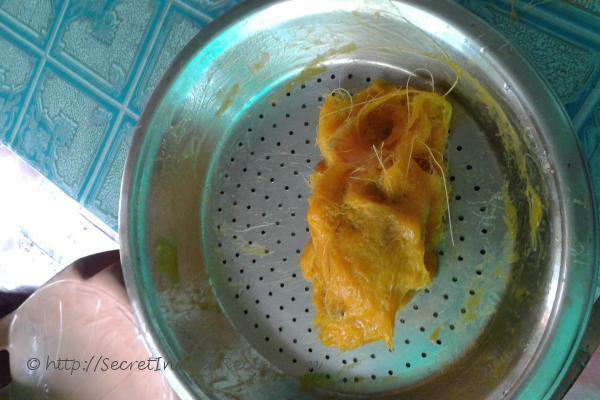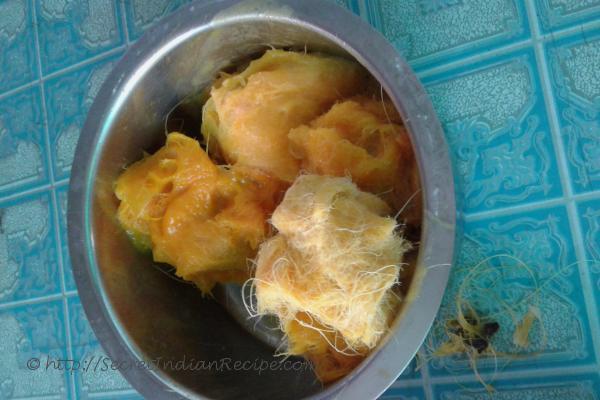 Ingredients:
Tal (Asian palm fruit) -1 (ripe)
Sugar -1 and 1/2 cup
Grated coconut -1/2 cup
Milk -1 cup
Directions:
Remove the top portion of the palm. Now tear out the ripped fibrous outer layer of the palm fruit. Separate the kernels.
Pour a little water on every kernel and squash out the juice from them by using a grater.
Remove the fibrous strands using a sieve.Keep the pulp aside.
Heat the milk in a heavy bottomed pan on low flame. Keep stirring continuously to prevent the milk from burning at the bottom.Once the milk has been boiling for about 8 or 9 minutes on low flame, add the pulp of palm,coconut and sugar.Continue to stir for another 15 minutes. Switch off the gas.
Take it out in a bowl.
Footnotes:
Serve cold with roti or popped rice.
I used 3 kernels for this recipe.Adjust the quality of the rest of the ingredients depending upon the number of kernels.