Tamatar Ra Badam Ko Achaar ! (tomato & Crunchy Peanuts Pickle)
This is a local pickle famous between the Rai community of Sikkim. It tastes great, but what adds to it's worth is it's crunch !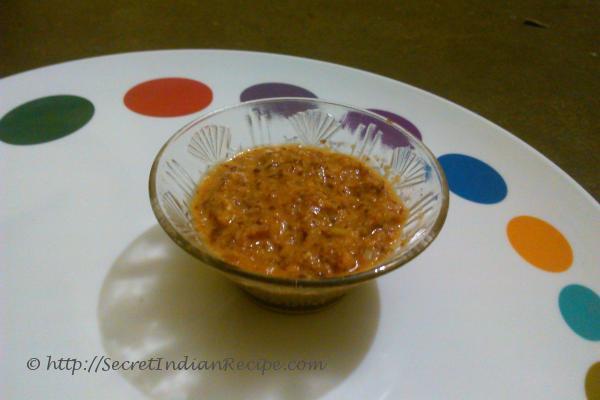 Ingredients:
2 Boiled Tomatoes (peel off the skin)
50grams of roasted peanuts
4-5 cloves of garlic
2 'Dalley Khorsani' (Sikkimese Chillies)
Salt (to taste)
Directions:
Grind all the ingredients for around 1 minute (make sure the peanuts don't vanish, you'll miss the crrrrunnnch!!!!)
Serves 4.
Footnotes:
You may use green chillies or red chilly powder if 'Dalley' is unavailable!
Tastes Best with Faaley, Momo & Pakoras!