Tameta Nu Chutney (gujarati Tomato Chutney)
There are so many versions to Tomato chutney in India that it one chose to make each kind for a year one could easily complete 365 days with that many variations. This one is a spic one that I learned from my thesis supervisor. It is awesome with theplas, rotis and parathas. I tried it with pesarattu (green gram dosa) I make. I liked the fact that in this chutney you don't grind anything it is a simple saute and it has very few ingredients which make it a practical every da chutney. My only reservation to trying this chutney was that it felt like a half curry base for a South Indian like me. I felt as if I had left my Rasam half way or tempering half way, it did not feel chutney like as for a South Indian like me chutney means something totally different. Nevertheless like all the non-Kerala recipes I have warmed to, this one stays in my collection.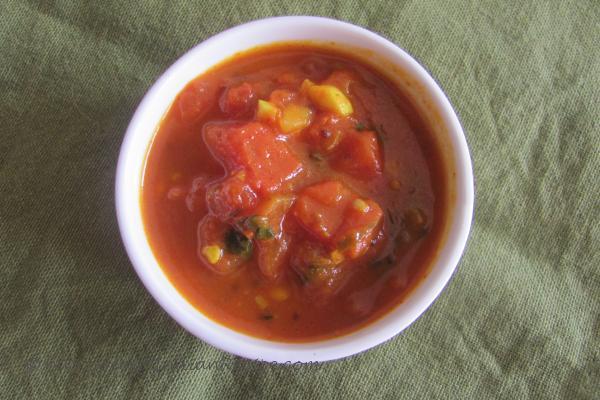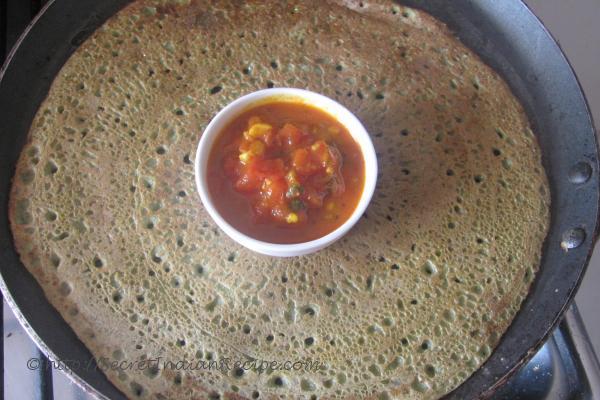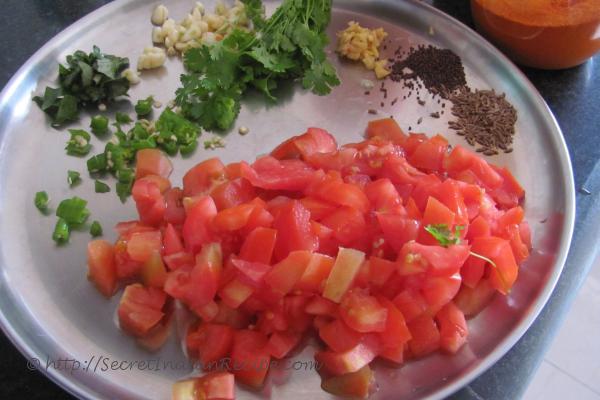 Ingredients:
Tomatoes- 3
Cumin seeds- 1/2 tsp
Mustard seeds- 1/2 tsp
Grated ginger- 1/2 tsp
Chili powder- 1 tsp
Turmeric powder- 1/2 tsp
Asafoetida- 1/4 tsp
Sugar- 1 tsp
Oil- 2 tsp
Curry leaves- 6-8 leaves
Directions:
Heat oil in a frying pan and add the mustard and cumin seeds. Once the seeds crackle add the grated ginger and curry leaves.
After sauteing the ginger and curry leaves for 2-3 minutes on medium fire add all the spice powders. Roast these spice powders well and then add chopped tomatoes.
Add salt after adding tomatoes and bring the chutney to a simmer. The tomatoes will start to disintegrate in 4-5 minutes and now add the sugar.
Bring the chutney to a quick boil and switch off the flame the chutney will thicken as it settles and you can have it immediately.
Footnotes:
You can garnish the chutney with chopped coriander leaves though this recipe does not require this.