Taroi Posto (sponge Gourd/ridge Gourd With Poppy Seeds)
A eastern india's Recipe.Ingesting the ridge gourd within your frequent diet is an effective way of cleansing your blood for the pollutants which get combined along with it.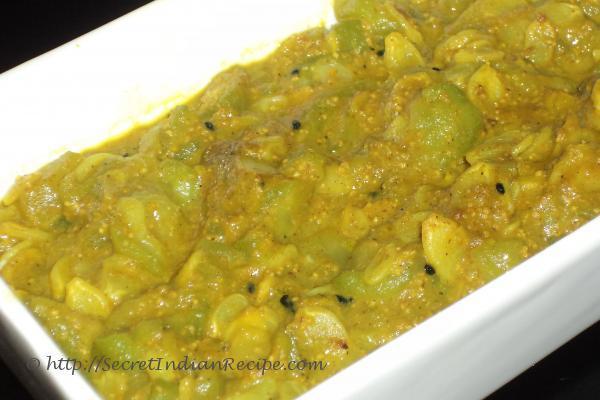 Ingredients:
Sponge gourd-250 gm
Oil - 1/2 tablespoon
Turmeric powder -1/5 tbsp
Salt to taste
Poppy seeds paste- 1/2 tbsp
Green chilli Paste- 1/5 tbsp
Fennel Seed-1/4 tbsp
Sugar-1 pinch
Directions:
Peel Off the sponge gourd. Take a pan and pour some oil into it. Add the sponge gourd into it.
Add the turmeric powder, salt, fennel seeds and mix it well.
Afterwards let it cook for 5 mins.When it gets soften, add poppy seed paste and green chili paste into it.
Cook it for few minutes more. At last sprinkle a pinch of sugar on the dish, and it is ready.