Tava Paneer Tandoori (cottage Cheese Grilled With Spices)
I named it tava paneer tandoori because I make it on tava and not in tandoor or oven but still it looks and tastes the same, as if it is cooked in tandoor. It is a simple snack which I often make for my friends. The best thing about this recipe is that the ingredients are easily available in your refrigerator.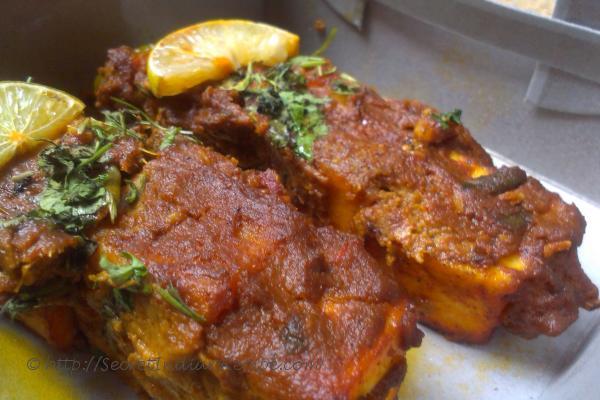 Ingredients:
Paneer (Cottage cheese) – 500 grams
Tomato – 1 piece
Capsicum – 1 piece
Ginger- garlic paste -2 tablespoon
Curd – 2 tablespoon
Turmeric powder – ¼ tablespoon
Red chilli powder -1/4 tablespoon
Garam masala powder – ¼ tablespoon
Salt – ½ tablespoon
Chaat masala – ¼ tablespoon
Refined oil – 2 tablespoon
Directions:
Cut the paneer in cubes and keep aside.
Cut tomato and capsicum in thick slices and keep aside.
Take a large bowl and add ginger garlic paste, turmeric powder, red chilli powder, garam masala, curd and salt and mix well. Marinate the paneer pieces in this mixture for an hour.
Once the paneer in marinated, put a tava on the stove and pour a tablespoon of oil.
Spread it with a brush and then slowly place all the marinated paneer pieces. Pour the remaining masala also.
At the rim put sliced tomatoes and capsicum (it will get slightly roasted).
Keep the flame on medium heat and cook the paneer till one side becomes light brown. It will take 1-2 mintues.
Carefully turn all the paneer pieces to the other side and cook.
Now take two wooden or iron rods and then pierce it through paneer pieces.
At the ends put roasted tomatoes and capsicum.
Finally sprinkle some chaat masala over the paneer tikkas, garnish with lemon wedges and chopped coriander leaves and serve immediately.