Tenga Chammandi ( Coconut Chutney)
Kerala is renowned for its cuisine featuring delicious coconut flavors. Tenga chammandi is one such nostalgic flavors from the cuisine of Kerala. This is a perfect dish when we think of homely food. It tastes best when we make it in traditional "arakallu" rather than in modern blender or mixer grinder.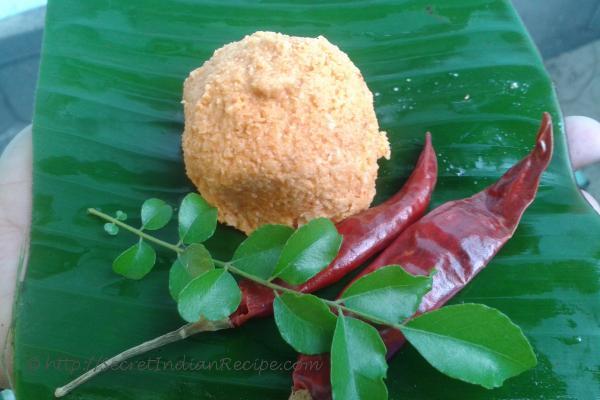 Ingredients:
Grated coconut - 1 cup
Coconut oil - 1 teaspoon
Small onion -4 nos.
Chilli powder - 2 teaspoons
Tamarind - a small lemon sized.
Salt - as you need.
Curry leaves-1sprig
Ginger - 1-inch length
Green chilli - 1 no.
Directions:
Switch on the stove and place a frying pan on the stove.
Add oil into the pan and saute the small onion and ginger till a sweet aroma come.
Then add coconut into it and saute for a minute or two.
Don't allow to turn its color to brown.
Allow it to cool.
When it cools grind it with all other ingredients such as tamarind, green chilli, chilli powder and salt to a smooth paste.
No need to add water as chammandi is a thick dish.
Serve it with warm kanji or any other dish of your choice.