Thakali Meen Curry (tomato Fish Curry)
Traditional fish curry in Kerala uses coconut milk or kodampuli- we call it the yellow curry or the red curry. But towards the North of Kerala fish curries are cooked with tomatoes or tomatoes and coconut milk. I love this version and make it when I am tired of the yellow and red curries. This curry also uses kodampuli for that special flavour and tartness. I love this curry because it is very thick and saucy. I love having this fish curry with rotis and dosas.It is ideal that you use chunky, fleshy fishes for this curry instead of small fishes. Using coconut oil and lots of curry leaves makes this curry even better.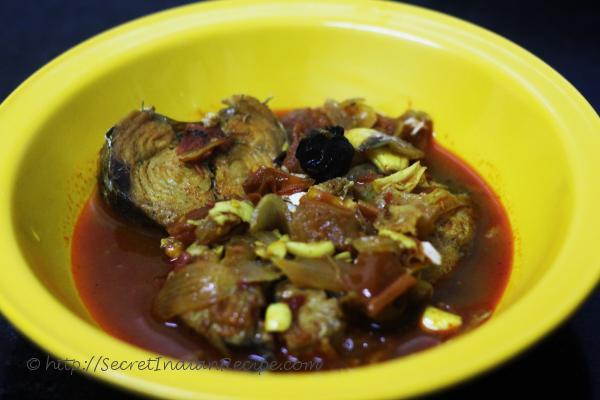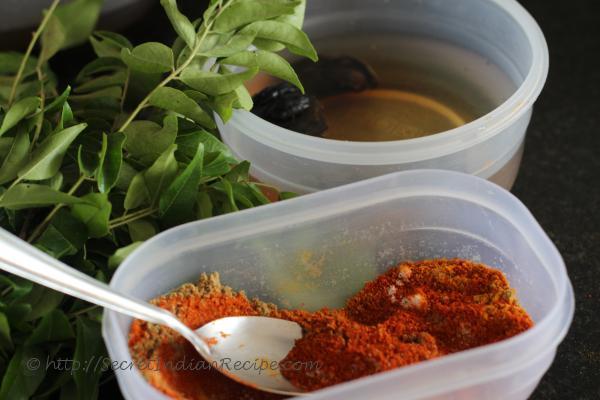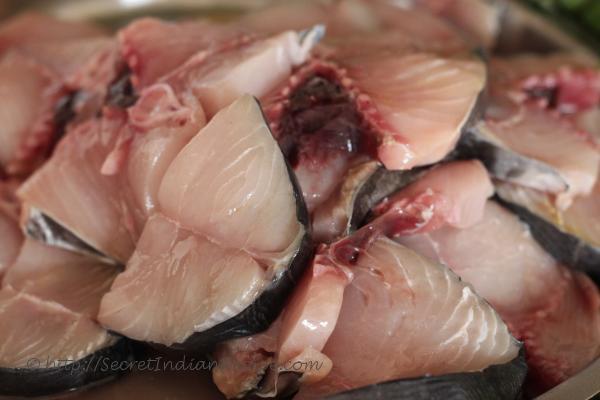 Ingredients:
Needle fish- 1 kg
Onion- 3
Ginger-garlic paste- 4 tsp
Green Chilies- 6
Curry leaves- 6-8 leaves
Kodampulli- 3 small pieces
Tomatoes- 7
Coconut oil- 5 tsp
Chili powder- 2 tsp
Turmeric powder- 1/2 tsp
Kashmiri chili powder- 1 tbsp
Coriander powder- 2 tsp
Asafoetida- 1/2 tsp
Fenugreek powder- 1/4 tsp
Water- 1 cup
Directions:
Wash and clean the fish. Set the fish aside and chop the onions and tomatoes.
Mince the ginger, garlic and green chilies. Soak the kodampuli in half cup water with a pinch of salt and set aside.
Heat oil in a wok, preferably an earthen pot. Add the curry leaves first followed by the ginger, garlic and minced green chilies.
Mincing green chilies in mortar and pestles lends this curry a special flavour.
Once the garlic starts to brown add the chopped onions and saute over medium flame. When the onions soften, add the chopped tomatoes.
Add the spice powders and salt after you add the tomatoes. Keep sauteing till the spices are well roasted.
Add the soaked kodampuli with water. Add the remaining water set aside and bring the curry to boil.
Once the gravy comes to boiling point lower the flame and drop the fish one by one.
Cover the pot with a lid and lower the flame. Cook the fish for 15 minutes. Check the salt level before adding the fish.
Once the fish is cooked drizzle some coconut oil over the curry and take the curry off the flame.
Serve with rice or rotis.
Footnotes:
Fish curries always taste best a day after it is prepared so prepare this curry a day ahead.
Add chili flakes and shallots for better flavours.
Use rock salt instead of normal salt it lends a special flavour.
Kodampulli is a tamarind that is similar to kokum, it is used widely in seafood preparations in Kerala.
Other Indian Recipes that you may Like !