Thakkali Pachadi (tomatoes Cooked In Coconut Based Yogurt Gravy)
This time the summers are harsh in Bangalore. Noone who has lived in Bangalore a decade ago would believe that Bangalore could touch 40 degrees. All that I prepare these days are varieties of coolers and juices and curd based curries - mostly pachadis and moru curries. I am told that curd heats up the body while buttermilk cools it down so we stick to buttermilk based preparations. Pachadi for people from Andhra is chutneys but for us Keralites, they are curd based coconut paste infused curries. A pachadi is a must for any sadya and Onam/Vishu celebrations. There are pachadis which omits use of coconut while for some pachadis coconut gravy is a must. Once cooked this curry is never re-heated. It is thawed from the refrigerator and served as it is.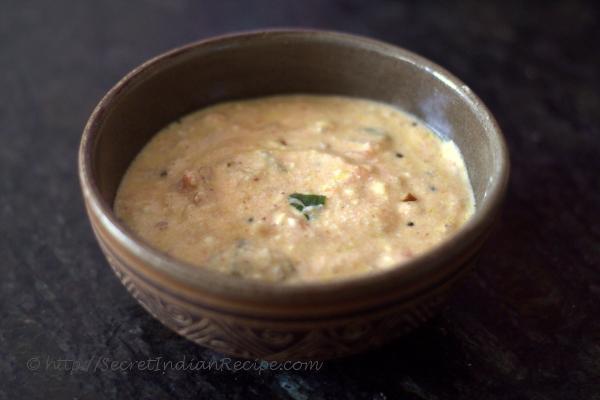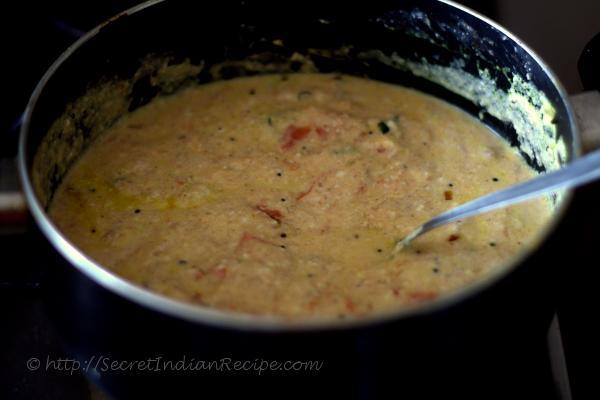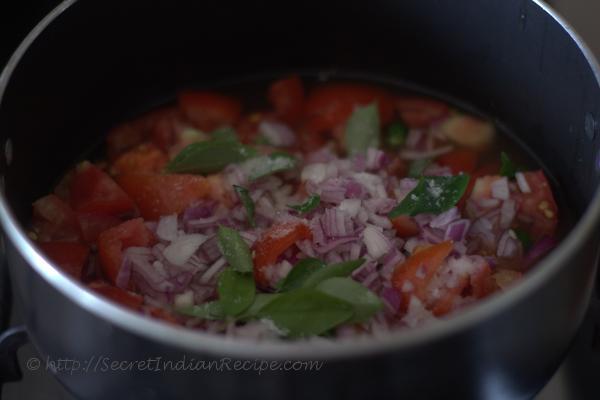 Ingredients:
Tomato- 200g
Curd- 500 ml
Salt- to taste
Green Chilies- 2
Mustard seeds- 1/2 tsp
Grated coconut- 1/4 cup
Salt- to taste
Coconut oil- 3 tsp
Mustard seeds- a pinch
Curry leaves- 6-8 leaves
Turmeric powder- a pinch
Directions:
Heat oil in a wok and saute the tomatoes with turmeric powder and salt. Cook the tomatoes till they wilt completely and take it off the flame.
Grind the 1/2 tsp mustard seeds with grated coconut and green chilies to a fine paste.
Whisk curd with salt in a bowl and add the ground paste to the curd. Whisk again to incorporate curd and grated coconut paste together.
When the cooked tomatoes have cooled down completely, add the curd mixture to the tomatoes. Stir thoroughly and prepare for tempering,
Heat oil in a small pan for tempering. When the oil is smoking hot, throw in the mustard seeds and curry leaves.
When the mustard splutters, add the tempering to the pachadi. Stir the pachadi so that the tempering gets mixed in the pachadi evenly.
Serve with rice.
Footnotes:
Though pachadis are meant for rice, you can have them with rotis. I have had this pachadi with dosa too because it resembles a tomato chutney that has curd added to it.