Thinnai Dosa (foxtail Millet Crepes)
Foxtail millet is an alternative grain like finger milliet (ragi). It is widely used in Indian cooking for generations but is quite unpopular to the generation today. In my quest to cut down on rice for health reasons, I was introduced to this millet by my neighbour. You can use this millet for making any dish you use rice in, like the curd rice, upma, sambar rice and everything possible with rice. You find this grain in organic store mostly and it resembles the yellow mustard. This dosa will not taste like the regular one and it might take you some time to get accustomed to the flavour but it is healthy.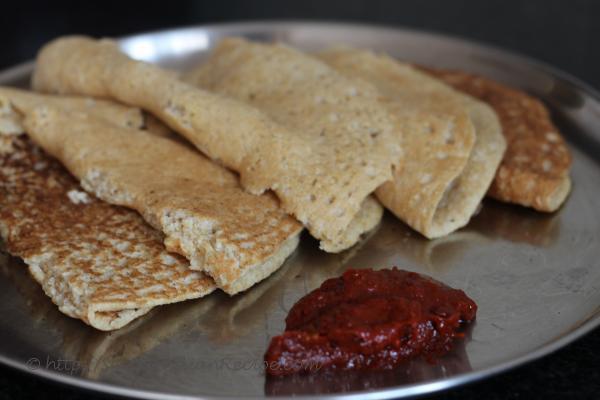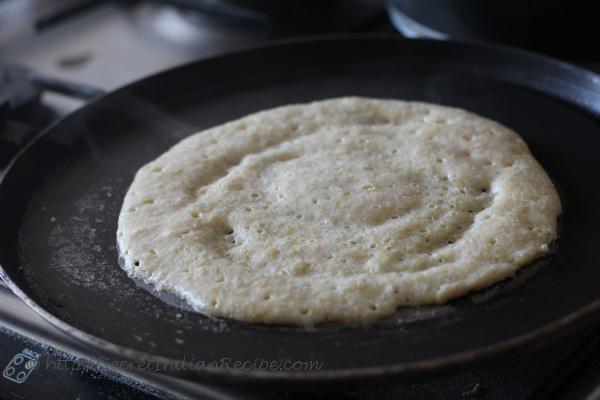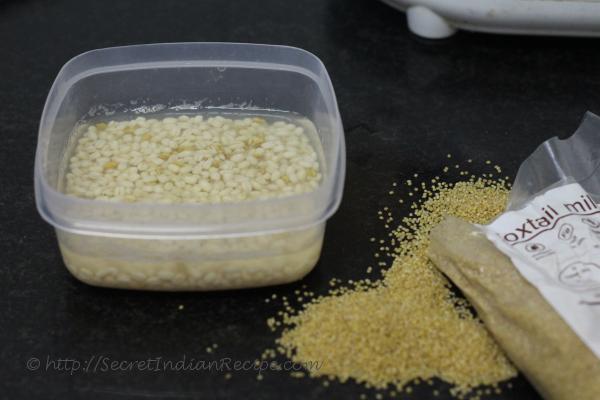 Ingredients:
Foxtail millet- 1 cup
Black gram- 1/2 cup
Fenugreek seeds- 1/2 tsp
Salt- taste
Oil- 1 tsp
Water- 1/2 cup
Directions:
Wash and soak the black gram dal and fenugreek seeds together for 5 hours. Fill the water to the top of the black gram dal as you soak them.
Wash and soak the foxtail millet separately in a bowl with water to the top, soaking the millet.
Grind the foxtail millet and black gram dal after 6 hours to a coarse paste. Add salt, water and make the batter thinner.
Let the batter ferment overnight. Heat a girdle when you are ready to make dosas next morning.
Smear some oil and pour a ladle of batter. Spread the batter into medium discs and cook over medium flame.
Flip over to other side when the first side browns. Take the dosa off the girdle in 2 minutes after you flip over.
Serve with sambar and chutney.