Tikha Meetha Healthy Malpuva
No special preparations required for this nutritious receipe. Normally malpuvas are deep fried but we will be roasting it using little bit more ghee/oil then usual. The more time you have more crispy it can be.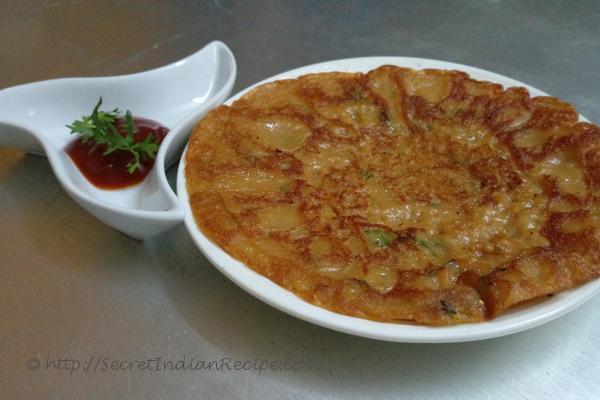 Ingredients:
4 bowl wheat flour
1.1/2 bowl jaggery small pieces
2 tea spoon red chiili powder
1/4 bowl cut fresh corriander
Ghee /oil
Salt to taste
Water
Directions:
In a big bowl mix all the ingredients except ghee.
Mix it thoroughly so that no lumps remain in the batter. Batter consistency should be of dosa.
In a fry pan spread ghee and spread 1 big spoon mixture evenly in round shape.
Flame should be on medium. Cover with lid for 1-2 min.
Put ghee/oil on the sides generously. When sides turn golden brown turn it.
Serve hot with tomato sauce.
Footnotes:
Since wheat flour takes time to cook and jaggery added to it you have to keep moving the pan so that it's not burnt and cooked evenly. If oil/ghee is used generously..it's easy to flip it.