Tikkar (crunchy Roti)
Tikkar is a dry, chewy Indian bread. This is one of the quick snacks, when everyone is tired or there are leftover rotis at home. It is crunchy, spicy and healthy recipe. I always used to make extra rotis to have this snack. If you also have leftover rotis in your house do try to make this and you will surely love it.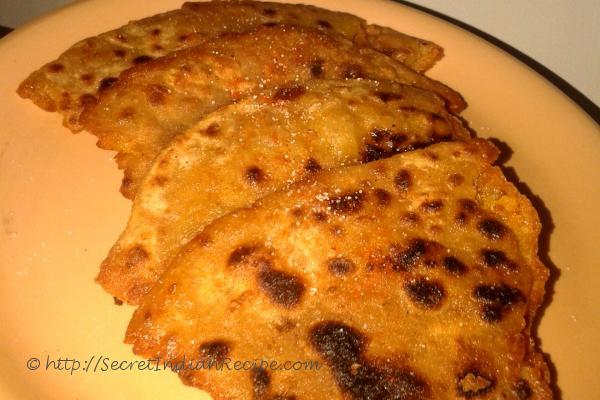 Ingredients:
Roti/Paratha 2 (medium sized)
Oil for deep frying
Salt to taste
Red Chilli to taste
Directions:
Tear the Roti/Paratha into 4 pieces (I used paratha) and keep aside.
Heat the oil in a pan for deep frying.
Once the oil is heated, deep fry these paratha till they turn dark golden brown and crunchy.
Place them on paper towel to remove excess oil.
Sprinkle salt and red chilli powder all over and enjoy with a hot cup of tea.