Makar Sankranti Special Til Ki Barfi (sesame Seeds Sweets)
Makar Sankranti has a religious value across India. It is considered as day of 'Holy Bath' and people across the country and Hindus visit Places like Allahabad, Varanasi and Ganga Sagar for holy dip. In Hindu Ancient books Makar Sankranti is described as the day for "offering'', Offering made to 'Bramhins'(Priest class) which include rice, lentil, vegetables, beaten rice and sweets made of Sesame seeds. Here is the recipe of Til Ki Barfi, which we made this year as Makar Sankranti special recipe.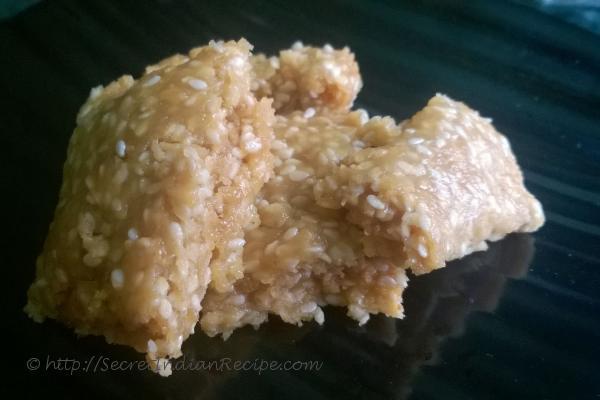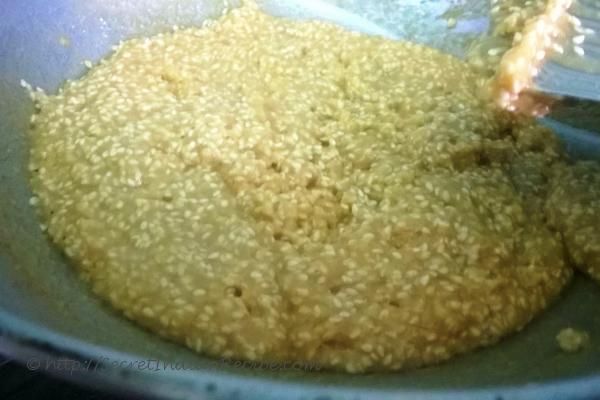 Ingredients:
Safed Til (White Sesame seeds) – 100 grams
Khoya/ Mawa (Condensed milk) – 200 grams
Sugar – 100 grams
Water – 1 cup and 1/2 cup
Directions:
Grate the Mawa in a bowl and keep aside.
Make a sugar syrup in a wide pan by boiling sugar and water together for 5 mintues. We do not need one string sugar syrup like we do when we usually make Indian sweets.
After 5 mintues, add grated mawa and sesame seeds. Continue to stir as the mixture becomes a little sticky. You need to cook it on high flame till the excess water evaporates and you get the right consistency….consistency where you see the mixture leaving the sides of the pan and you can set it on a plate and cut Barfi.
Once you get the right consistency, pour it on a greased plate and let it set for few hours. Cut into Barfi/ Diamond shape and enjoy.
Footnotes:
I like the raw taste of Sasame seeds, if you do not, then dry raost it for 1 mintue before adding it to mawa.