Tindora Salan (ivy Gourd Cooked In Peanut Gravy)
The only dishes I know with tindora is a chutney and a stir fry. Otherwise this vegetable goes into a sambar. And that's when my Telugite neighbour told me they prepared this salan which is a peanut based gravy dish. I have made the brinjal and long bhajji chilly salan before. So I thought of giving tindora a chance. But this time I have modified the recipes given to me and found online and I also fried the tindora in the air fryer. While this did make the curry healthy, it felt quite different from the deep fried version. And I made it a bit tangy so even a small quantity can suffice to eat four rotis.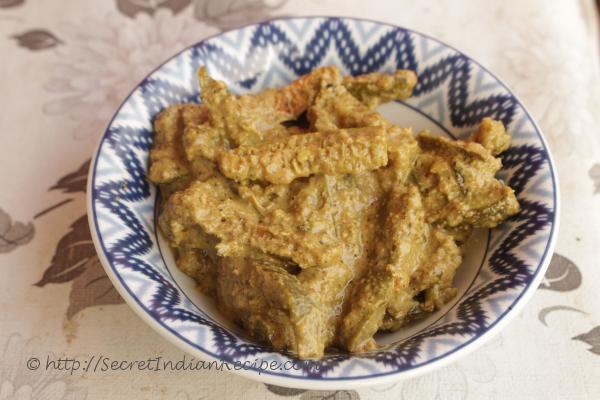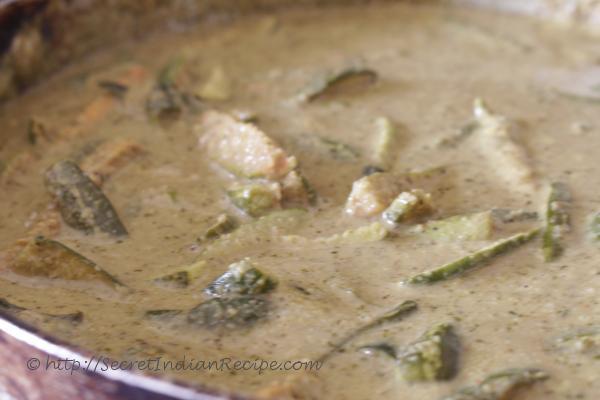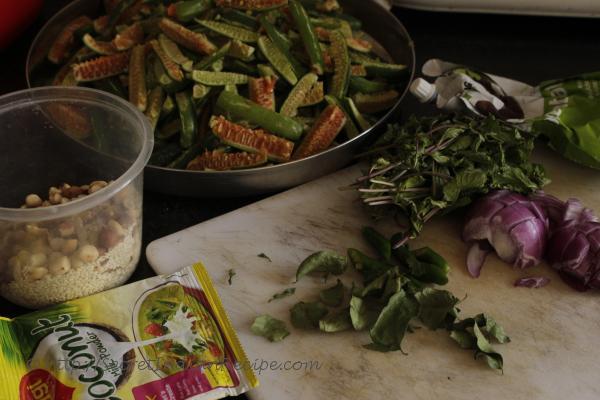 Ingredients:
Tindora- 250 g
Peanuts- 1/4 cup
White sesame seeds- 3 tbsp
Onion- 2
Garlic- 5 cloves
Ginger- 1 inch piece
Desiccated coocnut- 4 tbsp
Green chilies-2
Cumin seeds- 1/2 tsp
Mustard seeds- 1/2 tsp
Fenugreek seeds- a pinch
Tamarind- 1 tbsp
Jaggery syrup- 1 tbsp
Turmeric powder- 1/2 tsp
Chili powder- 1 tsp
Coriander powder- 1 tbsp
Garam masala- 1 tsp
Chopped coriander leaves- 1/2 cup
Chopped mint leaves- 1/4 cup
Salt- to taste
Oil- 3 tbsp
Directions:
Wash and slice the tips of the tindora. Cut them into long strips and marinate them with a pinch of salt and turmeric powder for 30 minutes.
After 30 minutes, fry the tindora in oil or using an air fryer, I used the air fryer. Now heat a wok and roast the peanuts first.
Add sesame seeds, mustard seeds,fenugreek seeds and coconut when the peanuts are half roasted. Now set this mixture aside.
In the same wok add 1 tbsp oil. Saute the ginger, garlic, green chilies and onions,till the onions soften.
Now grind the sauted onions with the peanut mixture,coriander leaves and mint leaves.
Heat the remaining oil in the wok used for roasting the peanuts. Add the ground paste and turmeric, chili, coriander and garam masala. Saute till the paste is cooked.
When the paste is well cooked, it will leave the walls of the pan and oil with separate from the gravy and come to the top.
Now add the tindora along with 1 cup water to dilute the thick gravy. Add salt, tamarind and jaggery and let the curry simmer for 10 minutes.
When the tindora has cooked sufficiently the salan is ready. It should taste tangy and sweet at the same time so adjust the sweetness and tanginess accordingly.
Serve with rice or rotis.