Tomato Chutney
Tomato chutney is a simple healthy recipe which acts as an appetizer as well as tasty side dish with parathas (Indian bread)or rice.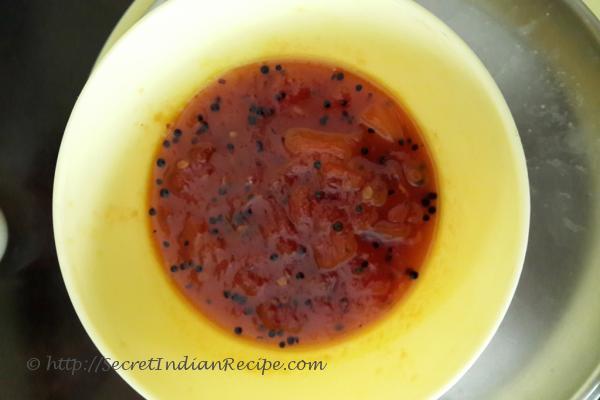 Ingredients:
Tomatoes - 4 Big (Chopped)
Mustard seeds - less than 1/4 tablespoon
Sugar - 1/2 tablespoon
Salt - 1/4 tablespoon or less
Oil - 1/2 tablespoon
Directions:
In a pan,heat oil and crackle the mustard seeds.
Add the chopped tomatoes and cook. Add salt and sugar and cook till tomatoes are soft. Mash the tomatoes with the ladle/spoon while stirring.
Remove from heat. Tomato chutney is ready
Footnotes:
Add some water if the dish starts to become dry.
Add/ reduce salt or sugar according to taste
Can be prepared without sugar for our diabetic friends