Tomato Egg Bhurji
This is the simplest egg bhurji recip e that takes only 10 mintues to cook. It can be applied on bread to make sandwich or served with chappati.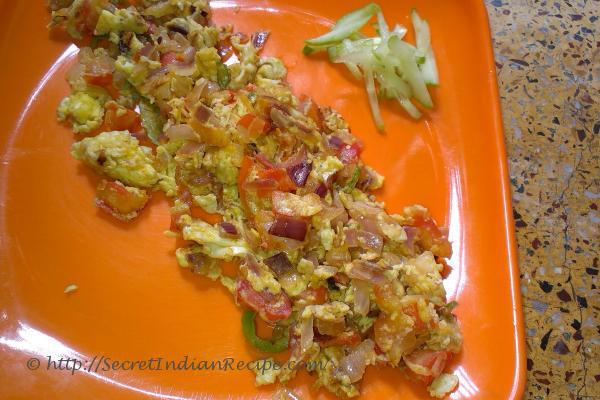 Ingredients:
Eggs – 2 pieces
Tomato – 1 piece
Onion – 1 piece
Green chilli – 2-3 pieces
Mustard oil – 4 tablespoon
Salt – 1 tablespoon
Directions:
Chop onion, tomato and green chilli and keep aside.
Heat oil in a pan and add chopped onion. Sauté for few seconds and then add tomato and green chillies. Fry for few seconds. Break egges and pour in the pan. Add salt and mix well. Cook till the eggs are done.