Udaitha Kadalai Chutney - Roasted Chana Gram Chutney
This is a very easy recipe which goes well as a side dish for Dosa, Idli, Upma, Kichdi and chapathi.
It's a healthy dish for children. The ingredients needed for this recipe are easily available on our kitchen shelves. So when I run out of an option to make chutney, I prepare this.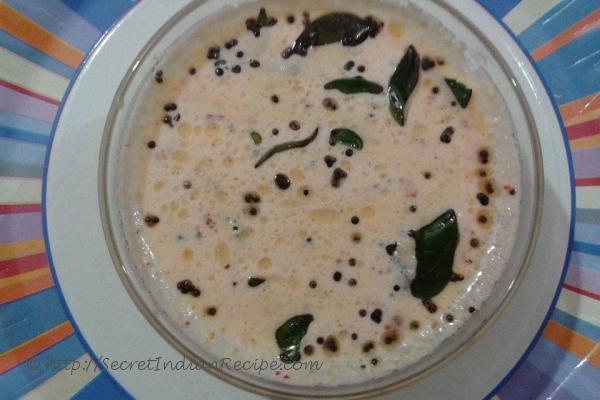 Ingredients:
Roasted chana grams - 250 grams
Coconut - 5 pieces
Green chilies - 2
Garlic - 3 pods
Cumin seeds - 1 tbsp.
Mustard seeds - 1/2 tsp.
Curry leaves - as per requirement
Vegetable oil - 1 tbsp.
Salt - as per taste
Tamarind - small piece (size of tamarind seed)
Water - as per requirement
Directions:
Add Roasted chana gram into the mixer, along with chopped coconut. (You may add 5 pieces of coconut) to the mixture, add tamarind, garlic pods, salt and enough water and grind it to a fine paste.
Place a pan in low flame and add vegetable oil, once oil is hot add mustard seeds.
Once the mustard seeds start to splutter add cumin seeds and curry leaves.
Once curry leaves gets roasted remove the pan from the flame and add the grounded chutney to the pan and stir it well.
Serve it with hot idli, dosa, upma, kichdi or semiya.