Ummi (green Pea Dumplings For Snack)
'Ummi' is a seasonal snack of Uttar Pradesh and Bihar during Winter. Winter is the time for Green pea and if you go to Uttar Pradesh and Bihar during winter, you will simply eat food which has Green pea as the main ingredients from morning till you go to sleep. With the onset of spring, tender wheat replaces the green pea cultivation and it is the time for ' Ummi'. Ummi is actually made by combining green pea and tender wheat….Two crops, one which is bidding good bye and the another which is arriving. In countryside of Uttar Pradesh, it is actually a ritual to make ' ummi' and distribute it among relatives and neighbours as a token of love. In metros where availability of tender wheat is a little difficult, you can use dalia (just blanch and then sundry) to somehow match the experience.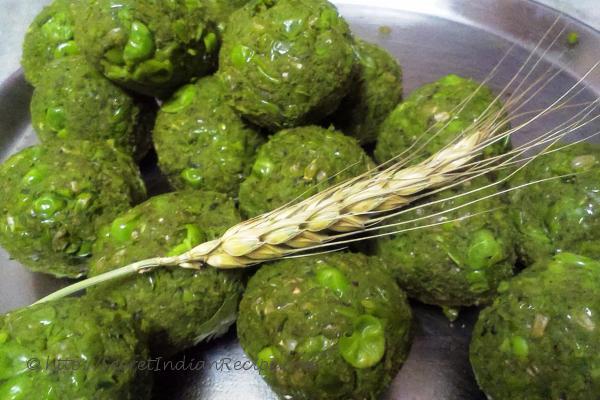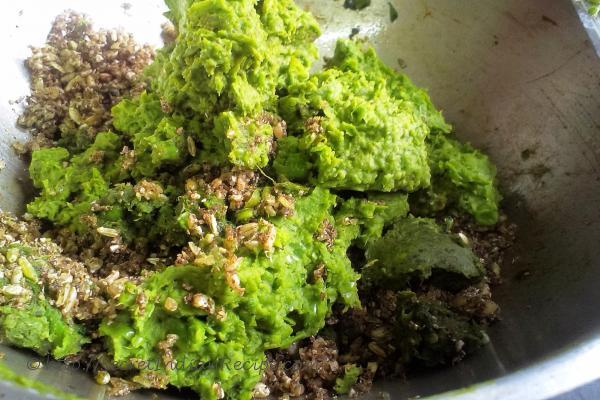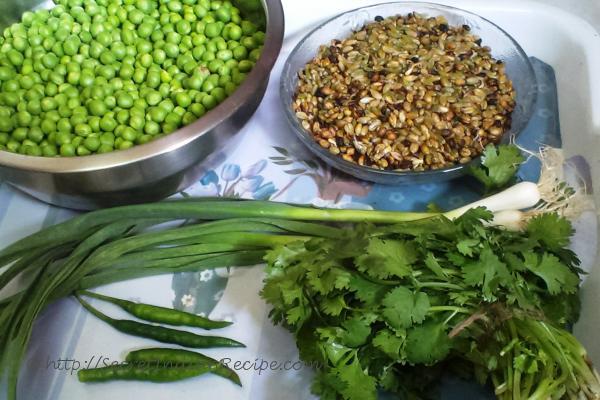 Ingredients:
Green pea – 1 kg
Tender Wheat – 250 grams
Green onion – 3-4 pieces
Green chilies – 5-6 pieces
Salt – as per taste
Mustard oil – 3 tablespoon
Directions:
Wash the green peas under fresh water and then keep on kitch towel to dry.
Similarly wash the tender wheat and keep under direct sunlight to dry completely. This may take 4-5 hours.
Once the tender wheat is dried, roast them in a pan on low flame for about 15-18 mintues or till they become crunchy. This will help help to remove the outer sheet of the wheat. Simply rub the roasted tender wheat over a hard and coarse surface and you will find small skin sheets separating from them.
Once the outer surface is cleaned, grind them coarsely in a grinder.
Afterwards heat 1 tablespoon oil in a pan and add the green pea along with a pinch o f salt. Cover the pan and cook the pea on low flame for 5-6 mintues. Again uncover and stir. Put the lid back and continue to cook till the peas are tender. Switch off the gas and let it cool a bit. Thentake green pea, green garlic and green chilies and grind them coarsely. Do not add any water or else it will not bind.
Now combine the grounded green pea mixture with grounded tender wheat, salt and mustard oil and mix.
Take small portions from the mixture and roll into medium sized balls and enjoy it with tea or sugarcane juice.