Unakka Chemeen Varuthathu (dry Prawn Fry)
There is an old saying in Kerala "unakka chemmeen varuthathinthe manam undenkil oru para chorunnam". The quote is used to explain the aroma and taste of unakka chemmeen fry. Many of us are unaware of the fact that it is the best combination of rice. This is a simple recipe which everyone can try at their home with dried prawns.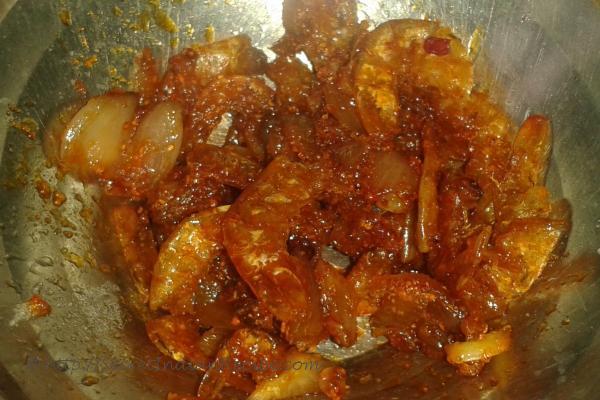 Ingredients:
Dry prawn -1/2 cup
Small onion, chopped - 10 nos.
Oil-2 tablespoon
Chilli powder-1 teaspoon
Curry leaves-2
Salt-as you need
Directions:
First remove the head, tail and legs of dry prawns and wash it clean.
Place a pan on the stove and switch on the stove.
Heat the pan and add the washed prawns into the pan.
Allow the water in the washed, dry prawns to get evaporated.
When the water gets evaporated fully, add half of the chopped onion, and curry leaves.
Add oil into it and saute it until the onion turns a golden brown color.
At this stage, add the rest of the chopped onion and salt.
Fry till the first set of onions and prawns are crispy.
The second set of onions should be at a stage that it just starts turning brown that is actually what makes this dish tastier.
Add the chilli powder just before you turn off the flame.
Make sure that the raw taste of chilli powder is gone, but chilli powder should not get a burnt taste.
Serve it hot and enjoy…..
Footnotes:
Be careful that the second set of onion should not turn crispy otherwise the dish will taste burnt.
Other Indian Recipes that you may Like !