Unakka Payer Mezhukkupuratti (dry Red Beans Fry)
It is a very popular recipe from Kerala. It is a traditional recipe too. This yummy recipe handed down to me from my grand mother. It is a side dish we can eat with rice. This is a tasty and lovely recipe.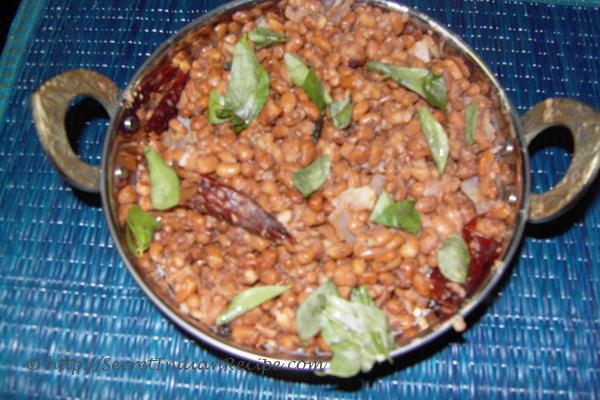 Ingredients:
Dry payer- 1/2 kg
Water - 2 cups
Salt- to taste
Onion - 2 (Finely chopped)
Red chilli - 2 pieces
Coconut oil- 2 tablespoon
Curry leaves- 7-8 leaves
Directions:
To start, boil the dry payar with salt until it is done.
Heat the oil in a pan.
Put onions, red chilli, curry leaves and stir for some time.
Then add boiled payar stir for some more time. When it becomes dry, take out in a plate and serve.
Footnotes:
We have to boil dry payer in proper consistency.