Unakkasravu Thoran (dry Shark Stir Fry)
Dry shark is one of the sea fish that it is quite popular in Kerala. It is also cooked in the fresh form as a fry or curry. The dry fish preparations in Kerala usually is a stir fry or a chilli fry. It is also pickled and had as chutney. But this is a different preparation the saltiness of the fish is balanced with the sweetness of the grated coconut and this dish is prepared like any normal stir fry would be. I am not a fan of dried shark otherwise it is a hard fish but in the form of this thoran it goes well with rice and curries.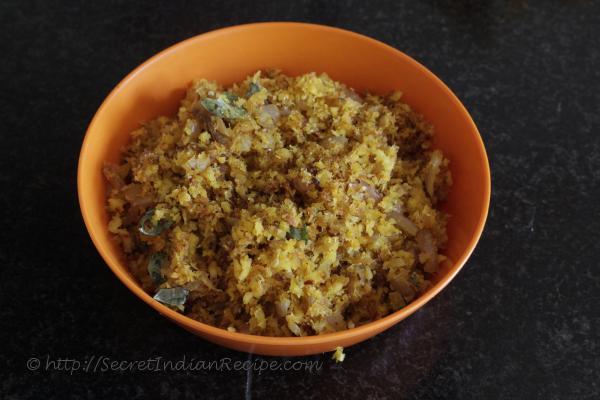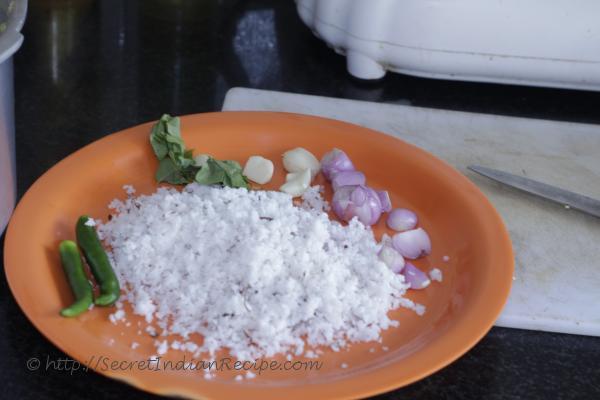 Ingredients:
Dry Shark- 100 g
Grated Coconut- 1 cup
Shallots- 12
Garlic- 7 cloves
Curry leaves- 6-8
Green Chilies-4
Turmeric Powder- 1 tsp
Coconut oil- 5 tsp
Directions:
Soak the shark in water for 1 hour and drain the water later this will take away the saltiness of the fish.
Fry the shark in a pan with 3 tsp oil till the fish browns.
In a mixie jar blitz the fried fish with shallots, garlic, and green chilies coarsely.
Heat the remaining oil in the same pan and throw in the curry leaves. Add the blitzed fish and other ingredients.
Add the turmeric and saute the fish for 2-3 minutes just to saute the garlic and onions that will be chunks after blitzing.
Add the grated coconut and stir fry for another 5 minutes over low flame. Check salt levels you should not need any but just in case.
Add crushed chili flakes if you need more spice and give a final stir. Take the shark stir fry off the stove and serve with rice.
Footnotes:
This preparation can be made with any chunky dry fish. Small dry fishes like pony fish don't go well with this preparation owing to the large number of fish bones they have.
Other Indian Recipes that you may Like !