Uppilitta Nellikka Chammanthi (salted Gooseberry Chutney)
Salted chutneys are a specialty at my mom's home. Throughout the year we prepare raw mango, bilimbi , chilies and gooseberry in brine. These salted goodies come out in the rainy season with some gruel also known as kanji. These chutneys are a life saver on days when one is in no mood to cook or has unexpected guests.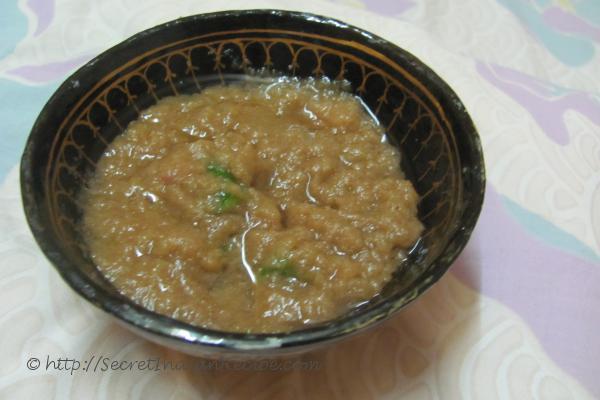 Ingredients:
Salted gooseberry.-8
Shallots- 6-7
Green chilies- 4
Salt- a pinch
Coconut oil- 2 tbsp
Directions:
Chop the gooseberry taking out the seeds within.
Chop the onion and chilies and pulse them in a grinder along with the gooseberry.
Add salt and transfer the chutney to a bowl.
Add coconut oil before serving.
You can also add 1/4 cup grated coconut while grinding for a variation.
Note: If you are new to making salted gooseberries here's how to do it. Wash and dry 1 kg gooseberry.
Boil 1 lite water with 150 gm salt to prepare brine water. Let this water cool down.
Add the gooseberry to a sterile jar and pour the cooled brine water.
Leave the gooseberries untouched for 15-20 days and when you open it your salted gooseberries would be ready.
You can add slit green chilies if you like your salted gooseberries spicy.
These gooseberries can be stored in a cupboard up to a year but I refrigerate them.
Always use a dry spoon while taking the gooseberries. You might find a white layer over the gooseberries like mold, lift this with a dry spoon and close the jar tightly.
Footnotes:
This chutney can also be made using a mortar and pestle. Just crush the salted gooseberries lightly along with other ingredients.