Urad Dal Ke Pakore(black Lentil Pakora)
Urad dal ke pakore is again a ritualistic food made a day before any marriage in northern and eastern India. Apart from this it is also customary to make it on Mahalaya, the day for performing rituals for ancestors.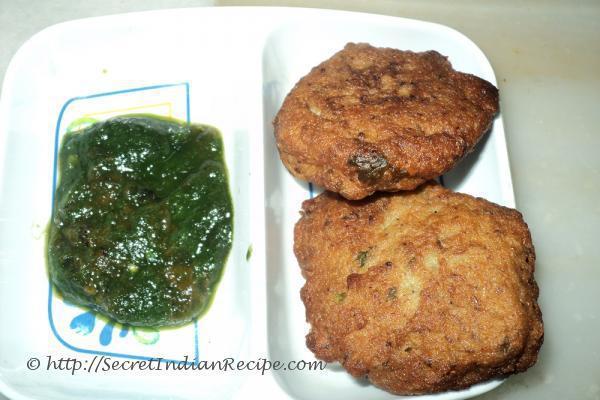 Ingredients:
Urad dal (Peeled black lentil) 200 grams (7 ounce soaked overnight)
Cumin seeds 1 tablespoon
Green chillies 3-4 pieces(finely sliced)
Ginger ½ tablespoon(finely chopped)
Asafoetida ½ tablespoon
Salt 1 tablespoon
Cashew and raisins 1 tablespoon (optional)
Coriander leaves 2 tablespoon(finely chopped)
Water ¼ cup
Refined / mustard oil 5-6 tablespoon
Directions:
First wash the urad dal thoroughly and drain the water completly. In a mixer grinder take urad dal, cumin seeds, green chillies, asafoedita and water and make a smooth paste.
Add ginger, Salt, cashew and raisins and Coriander leaves and mix all together.
Make small balls from the mixture and press it with palm. Follow the process till the mixture ends.
In a pan heat oil and fry the pakoras on medium heat till they turn golden brown. Serve hot with coriander chutney.