Uzhala Kizhangu Podimas (spiced Mashed Potato Stir Fry)
Podimas is a common term I came across in my IIT Madras life. It meant something mashed or jumbled spiced up. Usually we have egg podimas which was scrambled eggs with lots of onion. But for lunch every Monday we were some form of potato for lunch. I loved podimas of the lot because it was mildly spiced. Mostly white not even a trace of turmeric to corrupt this curry. I would often add a dash of ghee on top of this curry and have it with rice and buttermilk. So out of nostalgia I tried podimas today to treat my hubby to a favourite of my hostel days. Hope you like it too. There are versions of podimas that adds turmeric powder.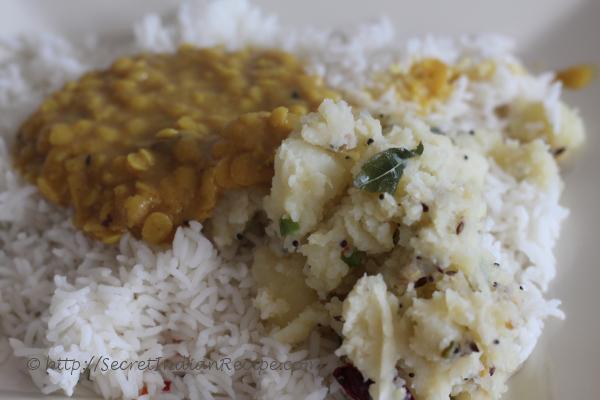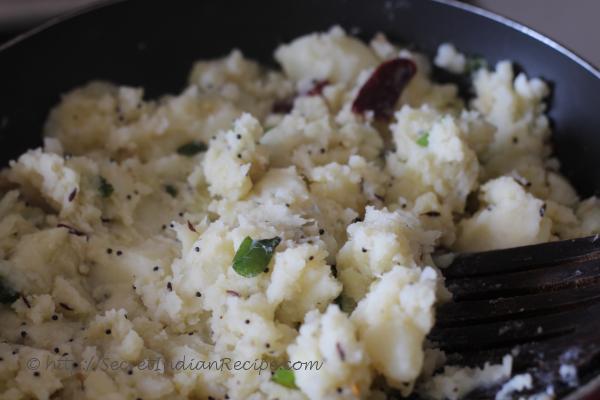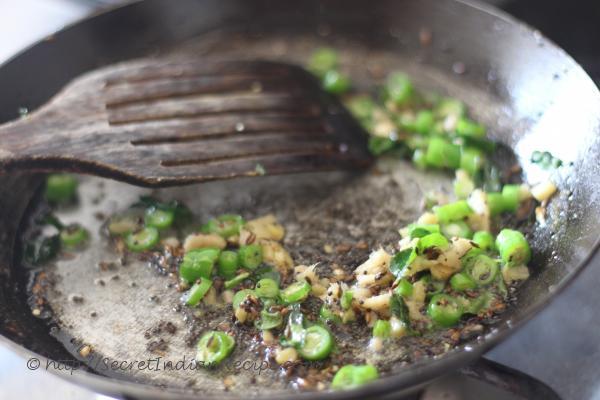 Ingredients:
Boiled potatoes- 6
Green Chilies- 3
Ginger- 1/2 inch piece
Cumin seeds- 1/2 tsp
Mustard seeds- 1/2 tsp
Curry leaves- 6-8 leaves
Asafoetida- 1/4 tsp
Oil- 2tsp
Salt- to taste
Dry chilies- 2
Directions:
Pressure cook the potatoes with 1 cup water up to 2 whistles. Once the pressure settles peel the potato skins and mash it coarsely.
Heat oil in a pan and add the mustard seeds. Once the mustard seeds splutter add the cumin seeds, dry chilies and curry leaves. Saute for 2-3 minutes.
Now add chopped ginger and green chilies and saute till the ginger browns. Add asafoetida and mashed potatoes and cook over low flame for 5 minutes.
If you are using a no stick ware the potatoes will not stick to the bottom of the pan else it may. In such cases add a bit of water to cook the potatoes with the tempering.
Add salt and cook the potatoes for 2 minutes more. Serve with rice or rotis.
Footnotes:
Adding grated coconut is an optional step.