Veg Seekh Kebab (succulent Vegetarian Skewer Kebabs)
We all love eating out during weekends. However recently I have realised that my In laws are getting old and can't take much oily or outside food. I guess with old age comes health problems. Outside food has lot more oil and spices, much more than what is needed by our body. This realization has made me search for tasty but healthy recipes online and make them at home. Veg seekh kebab is one of such recipe.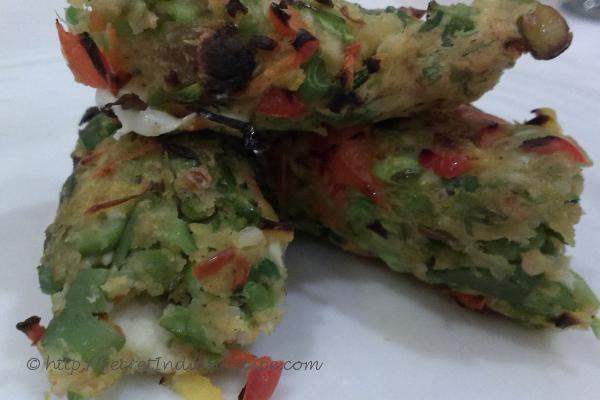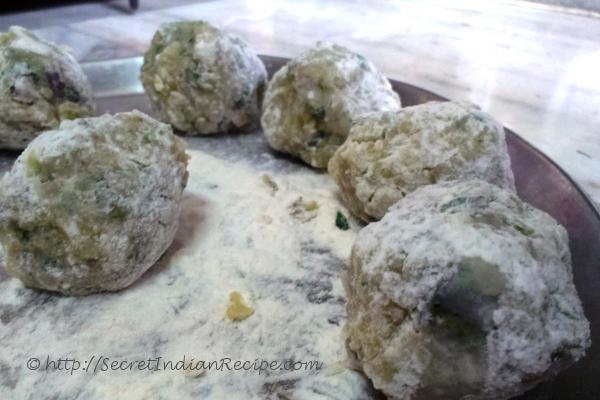 Ingredients:
Boiled Potatoes > 4 medium sized
Capsicum > 1 medium sized
Tomato > 1 medium sized
Onion> 1 medium sized
Mint & Coriander leaves > 1/2 cup chopped (together)
Green chillies > 4-5 ( chopped)
Garam Masala > 1/2 tablespoon
Ginger garlic paste> 1 tablespoon
Paneer ( Cottage Cheese)> 50 grams ( Chopped in small pieces)
Lemon juice > 1 lemon
Salt > to taste
Butter > 2 tablespoon
Black pepper > 1/2 tablespoon
Maida (refined flour - 4-5 tablespoon
Directions:
Finely Chop capsicum, onion and tomato into (use a food processor if you have one) and keep aside….. For tomatoes, cut into half and then deseed and remove pulp before chopping.
Take boiled potatoes in a bowl and mash it with a spatuala.
Add chopped capsicum, onion, tomatoes, green chilli, mint and coriander leaves, ginger and garlic paste, Salt and garam masala powder. Mix well with your hands.
Finally add paneer pieces and make small oval shaped kababs from the mixture. Roll them over Maida to prevent breakage.
Apply a little butter, rock salt and black pepper powder on each kabab.
Take two skewers and pierce it through the kababs.
Grill the kababs on fire for 10 mintues or cook in over for 10-15 mins on 200 degress
Take out each kabab carefully on a plate. Sprinkle some roacksalt and lemon juice and serve hot.
Footnotes:
You may cook half in oven and the just char them on direct heat too