Vegan Dry Fruit Pakore (dry Fruits Fritters)
Dry fruits have been consumed in India as a source of good fat and energy, since ages. However its usage as an ingredients in cooking became more popular after the advent of Mughals. Most of the Mughal curries contains paste of different dry fruits to make it rich and creamy. As far as Desserts are concerned, chopped dry fruits are always added for extra crunchiness and taste. Here, This recipe is a new avatar of Indian Pakoras where I have added dry fruits instead of usual onions or any other veggies. Perfect for people who want to try a Vegan Pakora.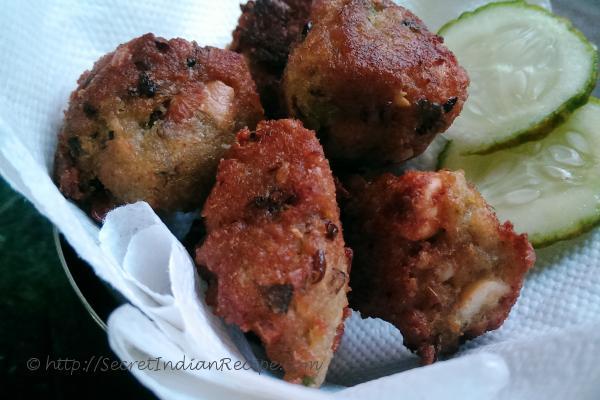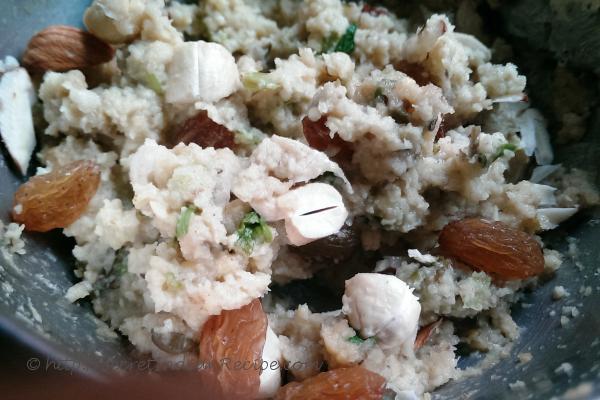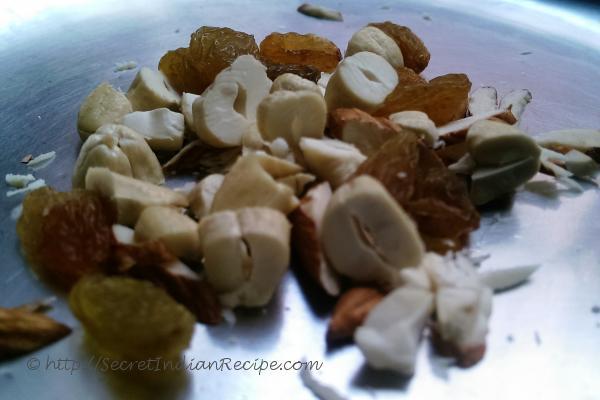 Ingredients:
Channa dal (Split Bengal gram) – ½ cup
Urad dal (Split Black gram) – ½ cup
Green chilies – 3-4
Cumin seeds – 1 tablespoons
Hing (Asafoetida) - a pinch
Chopped Green Coriander – 4-5 tablespoons
Chopped dry fruits (Cashew, Raisins, Almonds, Walnut) – ½ cup
Salt to taste
Oil to fry
Directions:
Wash channa dal and urad dal and keep aside.
Boil 2 cups of water and then soak both dals in it for an hour with a lid.
After an hour wash the dal again and put it in the grinder. Add green chilies, cumin and hing and grind into a smooth paste. Avoid adding water but if required add some water to make the paste smooth. If the paste is too loose, it will not hold the dry fruits.
Once the batter is prepared, add chopped dry fruits, coriander and salt to taste.
Heat oil in a shallow pan and drop the pakoras in batches. Fry till golden brown till all sides. We recommend to fry it on low flame as urad dal need some time to cook.
Serve hot….it does not require any dip or chutney but you can try it with Pudina / Mint chutney.