Vegan Mango Sandesh Gelo
#MangoRecipes #MangoSandeshGelo Vegan Mango gelo is vegetarian eggless no gelatin no agar agar used gelo made with fresh chena and mango.. Healthy yummy and best for mango lovers..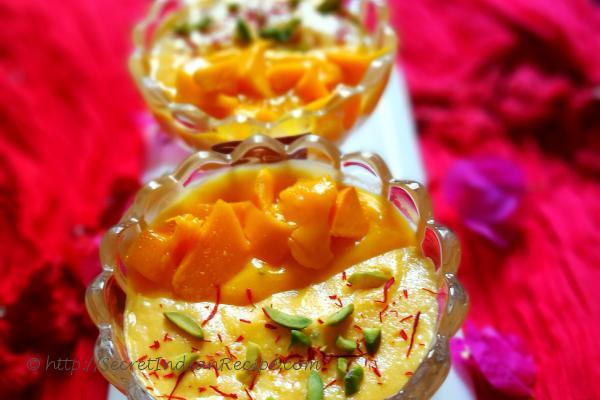 Ingredients:
1/2 cup fresh chena/paneer
4 tbsp fresh heavy cream
4 tbsp sugar
1/4 cup mango puree
For garnish
Pistachios sliced
Chopped mango
Directions:
First we will mesh fresh chena with hands add sugar mesh it till soft.
Heat a pan add paneer mixture saute it till mixture leaves sides add mango puree and cream..Mix it well.. Switch off the flame.. Mixture should not dry it should be like creamy..
Pour it in serving glasses..Chill it in fridge for at least 30 minutes.. Garnish it with 1 tbsp mango puree chopped mangoes and sliced pistachios..
Serve chilled your Mango Sandesh gelo
Footnotes:
Sugar can adjust as per taste..