Vegetable And Cheese Cutlets
So, I`m a Mom. I have this Amazing four year old girlie, she is perfect perfect perfect! However, she does have a very discerning palate. Things like cauliflower and broccoli are eww to her. Now, I don't like to force her, but don't all mothers want their kids to at least try?
This is one thing I make for her tiffin or a light snack when I have some steamed veg in the house and she turns her nose up at it. Just add a little grated cheese, breadcrumbs and we are good to go.
Now you can switch this up with a few more chillies and whatever you have in the house, that's the beauty of it. Any hard cheese your kid enjoys should do the trick as well.
I hope you try this dish out. It is one of the few I have in what I like to call my 'Tot Tiffin Menu'. More recipes from this coming soon :)
Enjoy!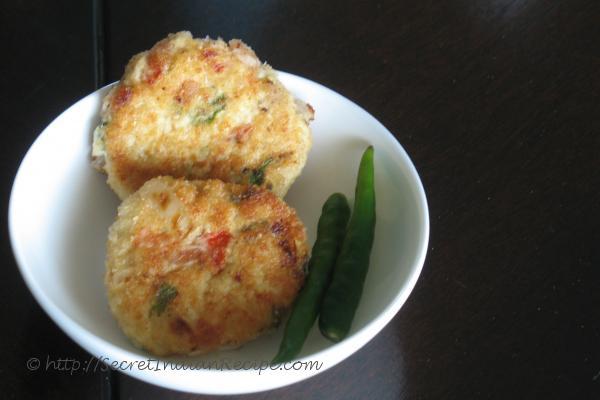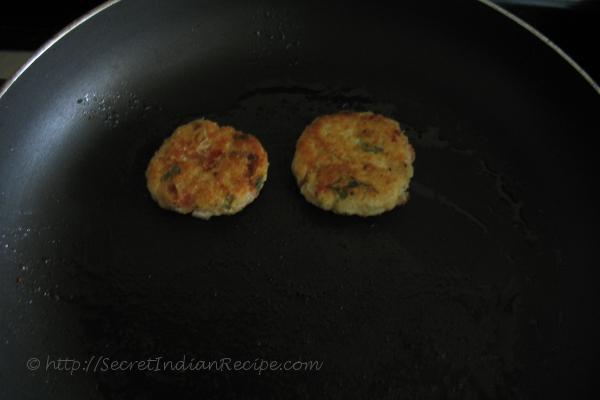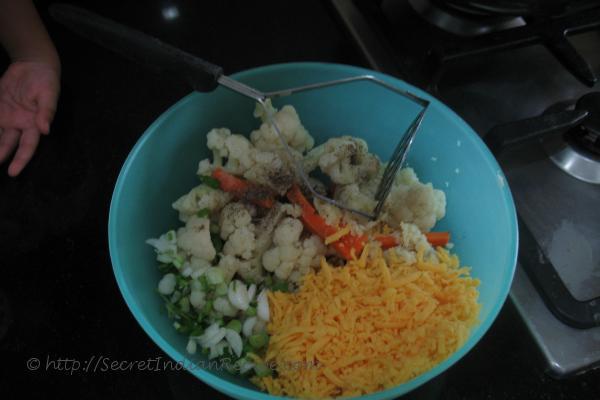 Ingredients:
1 Egg
2 cups of steamed Cauliflower
1 cup steamed Corrot
1 Cup Shredded Cheese
1 Spring onion chopped
1/2 cup bread crumbs
Salt to taste.
Oil to shallow fry
Directions:
Mix the cauliflower, carrot, sheese, spring onion and bread crumbs in a bowl and mash with a masher.
Season with salt and taste it. This is the time to do it, before you put the egg in.
Add the egg and mix well. If the mixture is too wet, add a spoonful of breadcrumbs and mix. Check the consistency between each addition, the mixture should hold its round patty shape.
Form into round patties, dredge in breadcrumbs and shallow fry on both sides.
Transfer onto a wire rack and let them cool for a while. Enjoy!