Vegetable Sooji Appe
A quick Snack loaded with vegetables. Taste bhi, Health bhi !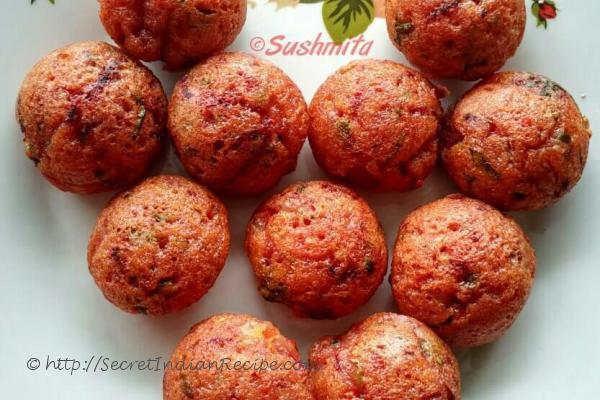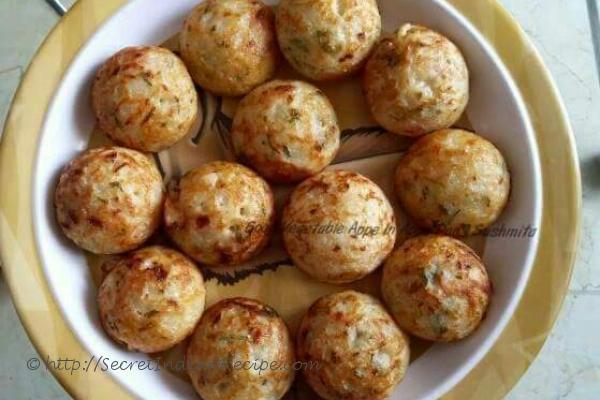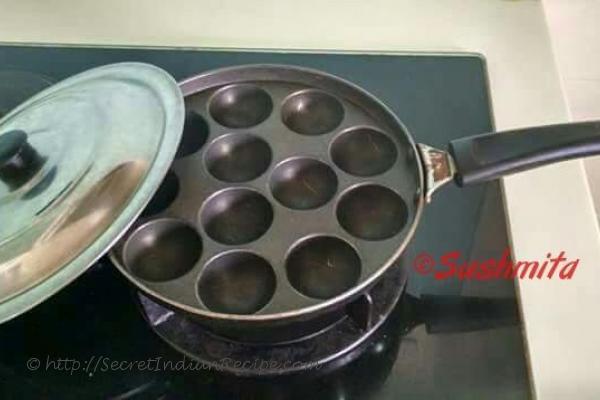 Ingredients:
Sooji : 1 Cup
Curd : Approx 1/2 Cup
Finely Chopped vegetables like beet, carrot, onion, capsicum, tomato, green chiilies
Eno : 1 tsp
Finely chopped coriander
Salt as per taste
Water if needed to adjust consistency of batter
Oil
Directions:
In a Mixing bowl, add sooji and curd. Mix well to a smooth paste. Make a smooth Batter , allow the mixture to stand for an Hour.
After an hour add 1 tsp soda and vegetables. mix very gently. Add Salt.
Heat Appe Pan add drop of oil in each Cavity. Add tbsp. of batter in each cavity cover and cook for 2 minutes.
Then flip sides and cook for another 2 minutes. cook till evenly Brown.
Remove and serve Hot with green chutney or Tomato Ketchup.