Veggie Cheesy Chilla
Chilla in itself is a power packed dish as it is made with green mung dal that is highly rich in protiens.To add a special zing I have added lots of veggies in it that makes it more nutritious as well as tasty.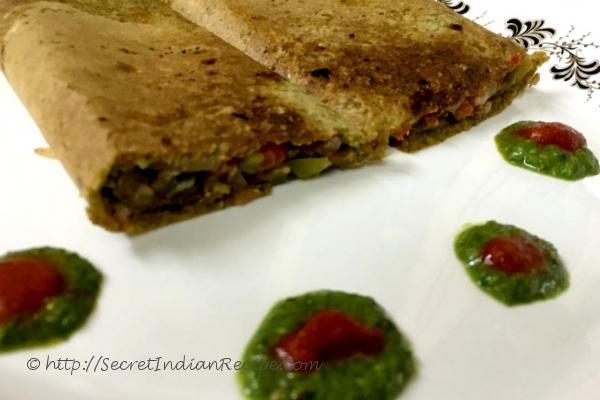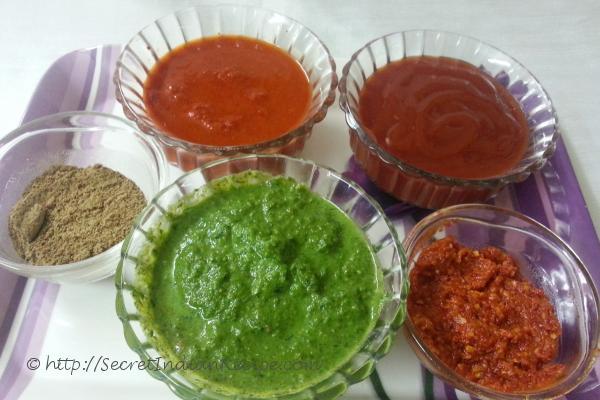 Ingredients:
Green Mung dal - 1cup
Turmeric powder -1/4 tsp
Salt as per taste
Chopped Onion - 1
Chopped Green pepper- 1
Chopped Tomato -1
Coriander chutney as per need
Schwezan sauce as per need
Tomato sauce as per need
Grated processed Cheese
Chaat masala
Oil to cook
Directions:
Soak mung dal in water for 1 hr.
Grind it in to smooth paste after one hour.
Add turmeric powder & salt in it.
Finely chop onions, tomatoes & green bell pepper.
Take very little oil & saute all chopped veggies just for few minutes.
Add salt in it & transfer it in to a bowl.
Now haet a tawa on gas. Spread a ladleful of chilla batter on a non stick tawa just as we spread dosa batter.
Apply little oil on the sides.
Now spread all three sauces & spread the veggie mixture on it.
Sprinkle chaat masala on it & grate processed cheese on it.
Now roll the chillas & cut it in to half.
Serve warm with coriander chutney.
Footnotes:
Cook the chillas on a very medium flame.
you can add blanched spinach in the chilla batter.