Watli Dal
It's very interesting traditional Maharashtra recipe. You may have it as a breakfast item or even may be served with Chapatti into lunch or dinner. Containing Gram lentils, it's a very rich source of proteins.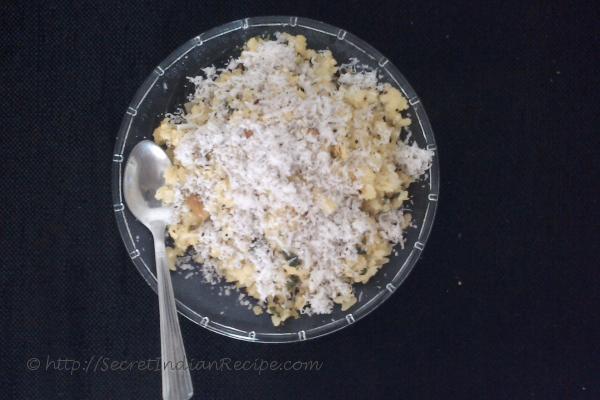 Ingredients:
1. Gram lentil – 1 bowl
2. Green chilies – 4-5
3. Garlics – 7-8
4. Jeera (Cumin seeds) – 1 teaspoon
5. Salt – as per your taste
6. Oil – 2 teaspoon
7. Mustard seeds – 1 teaspoon
8. Turmeric Powder – ½ teaspoon
9. Hing (asafetida) – ¼ teaspoon
10. Coconut
Directions:
Wash the Gram Lentils and soak them in Water for 4-5 hours. This will make grinding easy.
After soaking, rinse the Gram lentils and drain the excess water.
Add 4-5 green chilies, 7-8 garlic, 1 tea spoon Cumin, salt to taste and then Grind the mixture well to form paste in Mixer Grinder.
Take 2 teaspoon oil in the pot and heat it
Add 1 teaspoon Mustard seeds, ½ Tea spoon turmeric powder and ¼ Tea spoon Hing powder
Add the well grinded mixture.
Mix it well and cover with a lead, heat the mixture for 4-5 Minutes on low flame
Garnish with Coconut crush and green coriander leaves. Add a pinch of lemon juice to taste
Your "Watli Dal" is ready. You may have it as a snacks item or you may eat it with Chapatti.
Enjoy. *Serving size – With the ingredients listed above the dish prepared can serve 2 people well.