White Pumpkin Kheer
#DiwaliRecipeContest
Kheer prepared from White Pumpkin tastes awesome. This is healthy and delicious Indian sweet and been prepared in many regions. Quite simple, made from few ingredients, this kheer is always a hit at our home.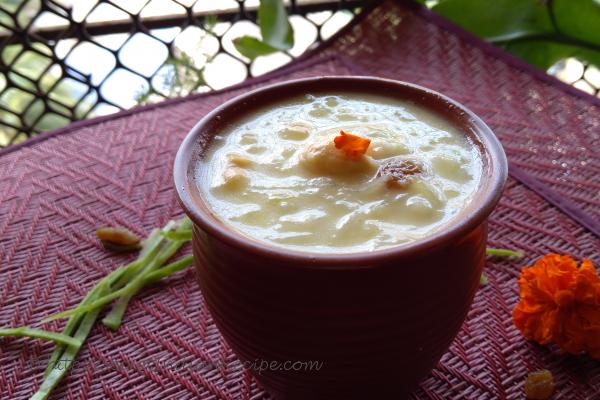 Ingredients:
White Pumpkin– 1 cup washed, Peeled and grated
Sugar –1/4th cup
Full Fat Milk – 2cups
Nutmeg powder – 1/2tsp
Cardamom Powder – 1tsp
Cashew nuts crushed – 1tbsp.
Almonds - 1tbsp. Peeled and sliced or Slivered
Raisins – 1-2 tsp
Ghee – 2tbsp
Directions:
Wash White Pumpkin. Grate it.
In a nonstick pan or Wok, heat ghee, add grated Pumpkin. Stir and cook for 3-4 minutes on medium low flame.
Add Sugar. Stir and let sugar dissolved.
Add milk 3/4th milk of total milk, bring back to a boil cook until mixture becomes bit thick.
Add crushed cashew nuts and slivered or sliced almonds, nutmeg and cardamom powder. Keep stirring.
Add Remaining Milk. Cook for more 2 minutes.
Serve hot or Chilled.