Xitt Codi (goan Fish Curry)
As a Keralite from the coastal region, fish curry is an inevitable part of our daily diet. My hubby likes to experiment with fish in various styles so we opened up our taste buds to accommodate fish curries from other parts of India. The Goan version is closer to our style except for the presence of cumin, coriander seeds and pepper and the absence of Kodampulli a tamarind we Keralites use. I find this curry easier than ours. It is also a different flavor from our usual curry so I end up making this curry twice a month.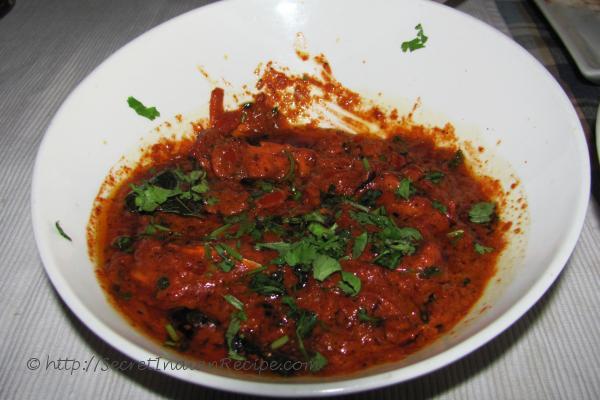 Ingredients:
Pomfret- 500g
Grated Coconut- 1/2 cup
Kashmiri Chilies- 6
Pepper corns- 5
Ginger- 1 inch piece
Garlic- 5 pods
Cumin- a pinch
Salt- to taste
Turmeric powder- 1/2 tsp
Coriander seeds- 1 tsp
Fenugreek seeds- 1/4 tsp
Tamarind extract- 2 tsp
Coriander leaves- for garnish
Directions:
Grind the cumin, coriander, ginger, garlic, Kashmiri chilies, fenugreek and grated coconut in a grinder.
Meanwhile cut and wash the fish. Add turmeric powder to the ground masala paste.
Add some water to the ground paste and transfer it to a pot. Set the pot on stove and let it boil.
Once it boils add salt, tamarind and the fish. Let it cook over a low flame for 15 minutes.
The fish will cook in 15 minutes. Check the tanginess and salt. If it is less salty or tangy add more of these ingredients and take the curry off flame.
Serve with rice or rotis. This curry needs to be refrigerated because it has a coconut base.
A typical Kerala curry would not use coconut for this version and the kodampuli would let it last longer even without refrigeration.
You can also add raw mango for tanginess. Add it with the fish while cooking it for 15 minutes.
Garnish the curry with coriander leaves before serving.
Footnotes:
If you like your curry spicy add spicy chili powder while grinding the paste. Retain the Kashmiri chilies for the fiery red colour.
Other Indian Recipes that you may Like !