Raw Mango Rice ( Chitranna)
A unique raw mango recipe.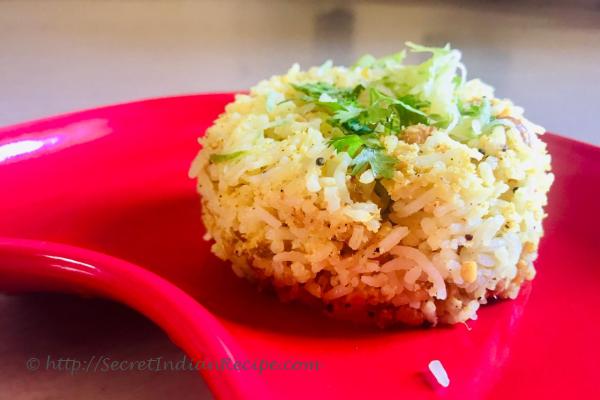 Ingredients:
1 cup Basmati Rice
1 Raw mango grated
2 tsp Peanuts
1 tsp Chana Dal
1 tsp Urad dal
1/2 tsp mustard seeds
Curry leaves
|| For Masala ||
1/2 cup grated coconut
1tsp Methi Dana
1/2 tsp mustard seeds
2-4 dry red chilies
Some curry leaves
Directions:
Cook the rice and keep it aside. Best would be to use a day's leftover rice.
Peel and grate raw mango
Dry roast methi Dana, mustard seeds,red chilies & curry leaves and grind it into powder then add grated raw mango and coconut with little water and grind again. Masala is ready
Take oil in a pan, add peanuts fry a little, add Chana dal ,urad dal , mustard seeds and curry leaves and Haldi powder
Add the ground masala and sauté for couple of minutes then add cooked rice and some grated raw mango and salt as per taste. Garnish with coriander leaves