Stuffed Mango Kulfi (aam Ki Kulfi)
The perfect kulfi recipe to cheer up the lock down summer.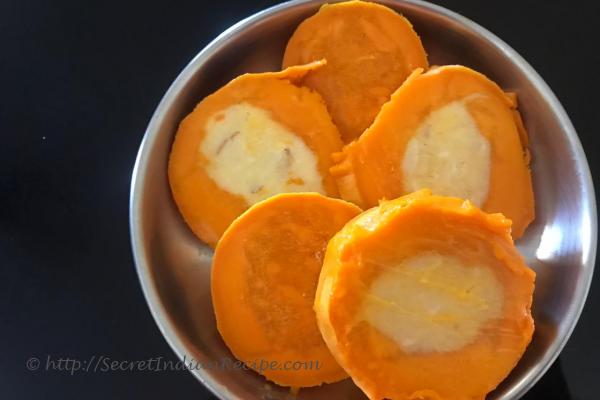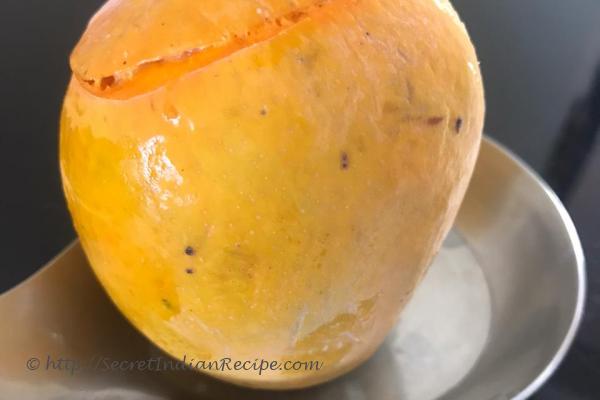 Ingredients:
Alphonso Mangoes
Full cream milk-1 lit
Sugar - 3/4 cup
Dry fruits (Few)
Directions:
Cut off the top of mangoes and reserve it for later use
Slowly and carefully with the sharp knife cut along the seed. Then with your hands twist the seed and gently pull it out without breaking the mango . Take out the extra pulp from the seed and pour it in the mango
Keep the mango in small bowl and plsce the top part and put in the freezer to freeze
Boil the full milk till half in the quantity stirring frequently
Add sugar and dry fruits
Allow the kulfimix to cool a bit
Take the mango out of freezer and remove the top of mango
Fill the kulfi mixture into the mango pocket and put the top back and freeze it
Once kulfi sets remove from freezer and gently peel the mango with peeler
Cut the mango into slices and serve
Footnotes:
This recipe tastes great with Alphonso mangoes, but you cna try with any "Pulpy" mangoes and let me know how it was!