Chana Biriyani
Healthy recipe for any occasions.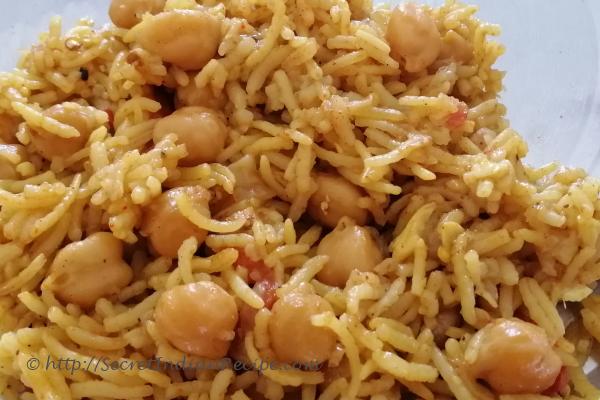 Directions:
1cup cooked basmati rice 1tablespoon garammasala powder Pinch of chilly, turmeric, pepper 1tablespoon coriander powder Salt to taste 1tablespoon ginger garlic paste 1cup chopped tomatoes 2chopped chillies 1cup chopped onion Oil for cooking
Footnotes:
Pour oil in cooker. Add all veggies with salt and masala powder. Stir and roast cook. Add chana,water and cook. Then add rice and cook with lid closed. Garnish and serve hot with pickle pappad and raita.