Chawli Chi Usal Or Lobia Sabzi (black Eyed Beans Cooked In Indian Spices)
Chawli or Lobia are legumes which are originally native to Africa, but now they are grown in many countries worldwide. These legumes are quite popular in the Asian dishes. In India they are used widely in the northern and western parts.
They are bought in dry form and soaked overnight to fluff up. Their taste is very subtle so they marry well with all types of spices. In Maharashtra, these legumes are cooked with a few spices and is usually curry based. Even within this region alone there are many ways of chauli preparation, some don't add any onion and garlic to this curry while some make an onion based masala. I use a special Maharastrians masala for this curry- Goda masala. It is quite easy to find this masala in Indian grocery stores these days, I have included the packet of my Goda masala in the second pic.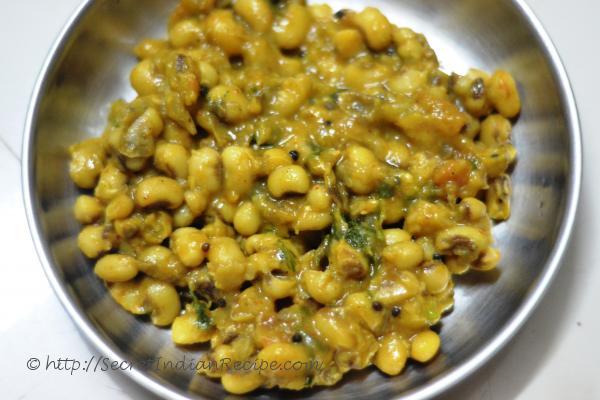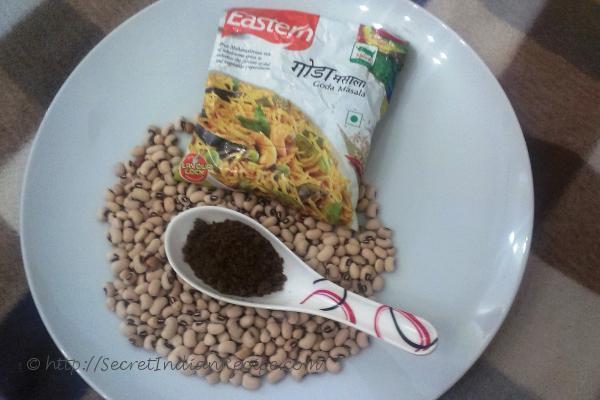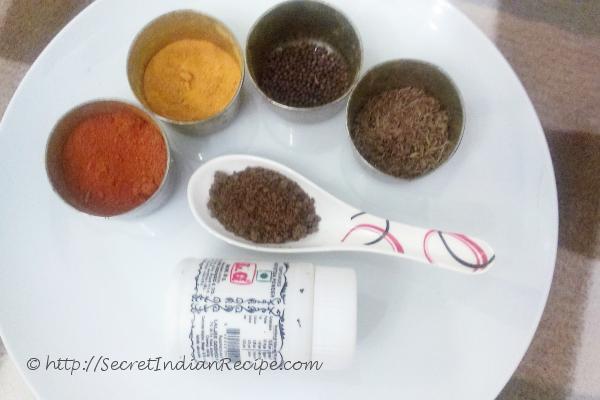 Ingredients:
Chawli: 1 cup or 200 gms
Rai (Mustard seeds): 1/2 tsp
Jeera: 1/2 tsp
Hing (asafoetida) : 2 pinches
Turmeric powder: 1 tsp
Red chili powder: 1 tsp
Onion: 1 finely chopped
Tomato: 1 Chopped
Goda Masala: 2 Tsp
Jaggery: 2 tsp
Salt: to taste
Oil: 2 Tbsp
Hot water: 1 and 1/2 cups
Tamarind water/ extract : 2 tsp (Opt)
Coriander chopped: 2 tbsp for garnishing
Directions:
Soak the legumes over night or for at least 5 hours. Heat a kadhai or pressure cooker, add oil and wait till its hot
When hot, add hing, rai and jeera. Let the rai and jeera splutter, when they stop spluttering, add onions, 1 tsp salt and saute till onion turn pink in colour
Add Turmeric power, red chili powder and mix well. Let the onions cook in these spices for a few seconds
Add the chopped tomato mix well, cover and cook for good two mins on medium heat
Now add the beans, goda masala and jaggery. If you are using tamarind jucie add 2 tsp at this stage. Mix well
Add water, cover and cook till beans are soft. If cooking in a pressure cooker, reduce the amount of water to 1 cup and cook till 2 whistles
Garnish with coriander and serve hot
Footnotes:
The tamarind is optional, usually tamarind ot amsul (Kokam) is used to give a bit of tanginess to the curry. You may wish to skip it completely