Chicken Chop(chicken Nuggets)
A tasty starter. This recipe is amazing, tasty, and yummy. Don't take the word of the recipe though - try it out for yourself.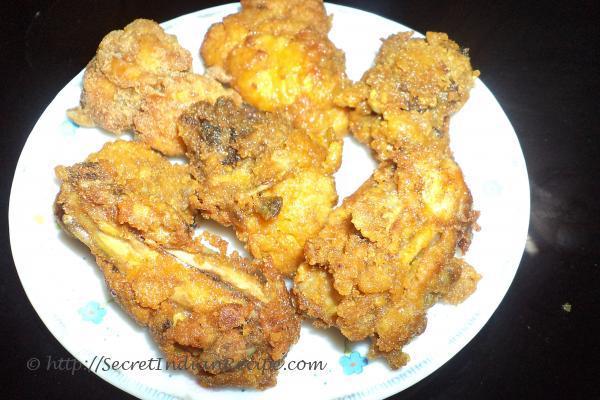 Ingredients:
Chicken - 500 gm
Turmeric powder-1/3 tbsp
Red chilli powder-1/4 tbsp
Rice flour- 2 tbsp
Salt - to taste
Oil- 5 tbsp
Coriander powder-1/3 tbsp
Directions:
Take a bowl.Add the chicken into it. Add all the spices at once and mix it well.
Pour some drops of water into it so that the chicken absorbs all the spices well. Marinate it for 2 to 3 hrs.
Take the rice flour on a flat dish and add some salt into it. Now take the marinated chicken and coat it with the rice flour.
Take a frying pan and pour some oil into it and deep fry the chicken into it until it gets light golden.
After that your dish will be ready to be served.
Footnotes:
Serve hot with hot Ketchup or dips.
Other Indian Recipes that you may Like !