Chikkuduginjalu Pulusu (red Kidney Beans Curry South Indian Style)
I have always had rajma the Punjabi style. But recently my maid told me they prepare it a bit differently. She adds tamarind and sambar spices. I found this weird because to me Rajma was always Punjabi. While surfing on this I found quite a few recipes similar to my maid's version. Today I had an order for Mexican rice bowl and as usual in my frenzy I overestimated the quantity of rajma required. I ended up with 1 kg of excess beans. Some I reserved for a bean burger and with the rest I tried this curry. It wasn't bad, I guess I still need to set aside my preference for the Punjabi rajma and try this recipe once in a while.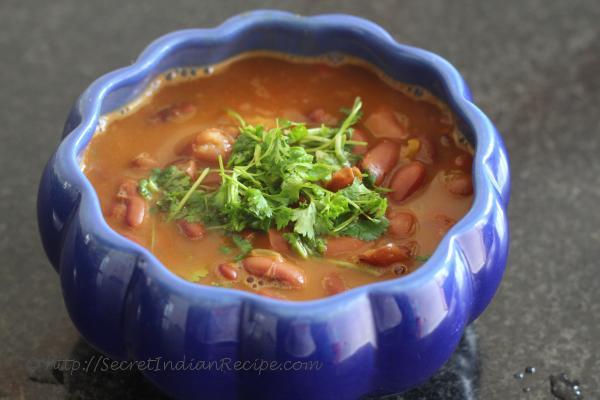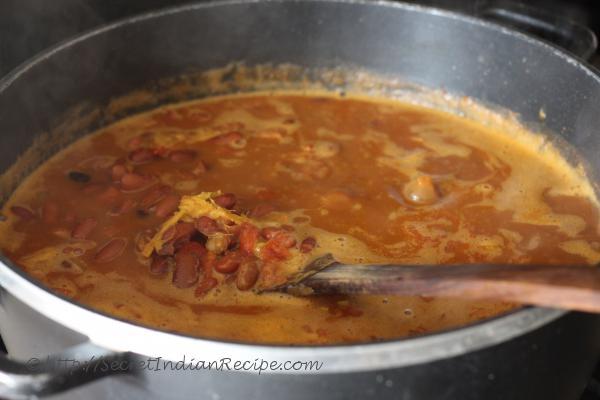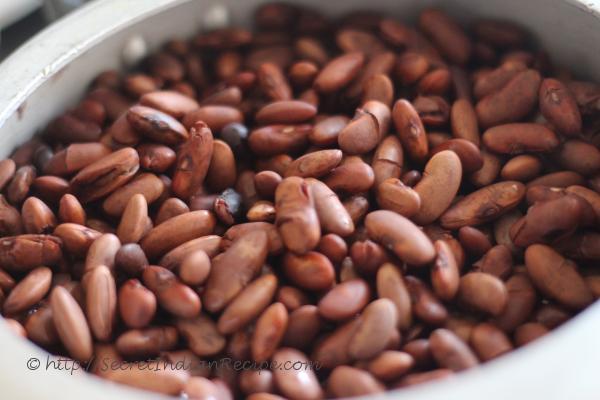 Ingredients:
Red kidney beans- 500 g
Onion- 2
Ginger- 1 inch piece
Garlic- 7 cloves
Tomatoes- 4
Tamarind extract- 5 tbsp
Turmeric Powder- 1 tsp
Chili powder- 1 tbsp
Coriander powder- 1 1/2 tbsp
Asafoetida- 1/2 tsp
Fenugreek powder- a pinch
Salt- to taste
Oil- 2 tbsp
Cumin seeds- 1 tsp
Coriander leaves- to garnish
Directions:
Soak the kidney beans overnight. Pressure cook with a pinch of salt up to 1 whistle with water covering the top of the kidney beans in the cooker.
In a pan heat the oil and add the cumin seeds. Once the cumin splutters add the minced ginger and garlic and saute till it browns.
Now add the onions and saute till the onion softens. After this add the tomatoes and salt and saute for 5 minutes.
Keep all the spice powders mixed ahead and add them to the sauted ingredients after tomatoes breakdown forming a thick gravy.
Saute the spices so that they get roasted well. Add the kidney beans after this. Set aside the stock from cooking the kidney beans for later use.
Add half the stock and salt. Cover the pan with a lid. Let the kidney beans cook over medium flame for 10 minutes.
Add the remaining stock with tamarind extract in between to make some more gravy. Bring the curry to a final boil and add the coriander leaves.
Take the curry off the stove after this and serve hot with rice or rotis.