Choora Chana (crispy Beaten Rice With Roasted Bengal Gram)
Choora also known as poha is one of the most common snacks eaten all over Bihar. It is quiet common in Bihar, as a child from his early days have this habit of munching every time made by their mother. My mother is no different from others always kept this in abundance.
Choora chana is a crispy snack served with bhuna chana made with black chana. The chana is dry roasted until it's crispy from outside and soft from inside. It is also served with roast salted peanuts.
So here it goes a very common snack cooked in every houses of bihar.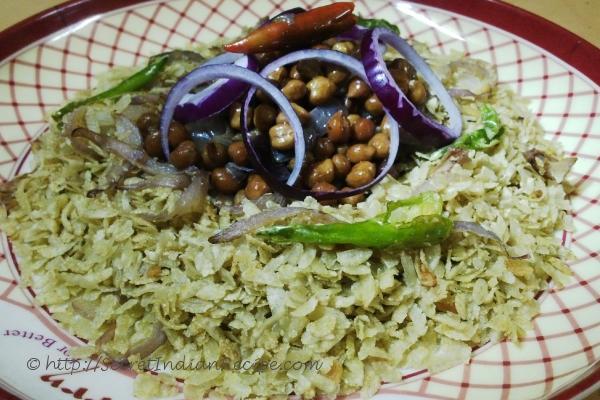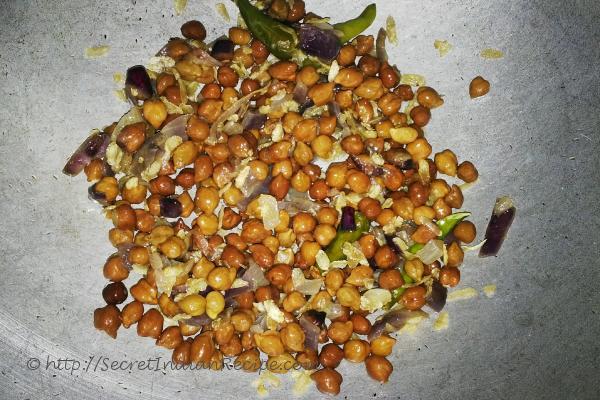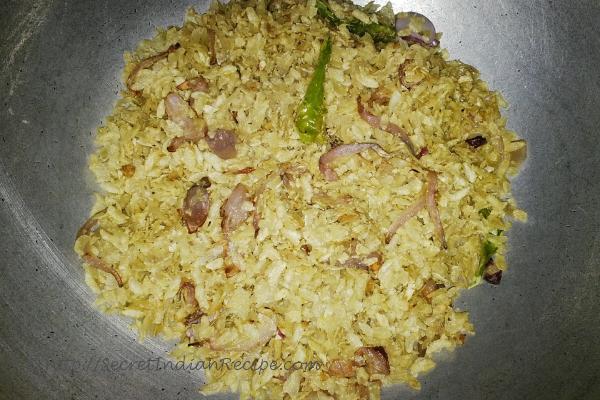 Ingredients:
For choora-
Poha/Flat rice- 200gm
Sliced Onion- 1
Whole red chilli-2
Salt- To taste
Mustard Oil-100ml
For chana-
Soaked chana-200gm
Slit green chilly- 2
Sliced onion- 1
Turmeric powder- A pinch
Directions:
For choora heat oil in a kadai, add red chilli and when it crackles add sliced onion into it stirring for another 2 minutes.
Now add the poha into it stirring continuously on a low flame.
Cook the poha until it puffs up or becomes crispier. Keep it aside.
For chana heat oil in kadai and add green chilly into it.
Once it starts crackling add sliced onion and chana together.
Cook it dry by covering the kadai for around 5 minutes and then add turmeric powder, Salt.
Now cook it on a low flame until It gets soft.
Serve it hot with choora.
Footnotes:
Cut the sliced onion a little thick so that it cooks well with both choora and chana.
To know your choora is cooked or not just smash a small piece of puffed choora with your finger, if it gets smashed easily then it is perfect for a crispy choora.
You can add small amount of water to chana to get it cooked faster.