Urad Dal Ki Amritsari Masala Badi (peel Off Split Black Gram)
An ingredient to spice up the dishes.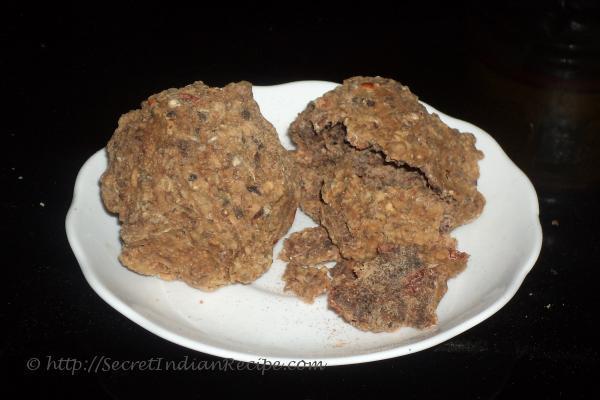 Ingredients:
Clean split urad dal - 500 gm
Black pepper - 1/2 tablespoon
Salt to taste
Ginger powder- 1/2 tablespoon
Coriander seeds powder - 2 tablespoon
Red chilly powder - 1/2 tablespoon
Black pepper powder - 1 tablespoon
Heeng(asafoetida) -1 to 2 pinch
Oil - as required
Directions:
Clean urad dal properly wash and then soak in water for 5 hours.
Remove excess water from the soaked Dal, without adding any water put Urad Dal in a mixer to make a smooth paste.
Put the paste in a big bowl, put all the spices along and mix with the Dal paste. Beat rigorously using a spoon or your hand, you can add 1 tbsp water if required.
Grease plates with oil, take some of the Dal mixture in your hand and make Badiya in any desired shape then place on the plate,keep distance between the Badiyas. Keep these plates with Badiyas out in the sun. Choose a clean place to dry the Badiyas. keep the badi in small size,cause it takes a whole day to dry them.
Take out the dried Badiyas from the plate, dry them in the sun for one more day.