Dak Bungalow Murgh (dak Bungalow Chicken)
A colonial recipe from the days of the British. Historically this curry is said to have been prepared in the dak bungalows or the resting houses of Calcutta where the British government officials rested during their hunting expedition or during a night stay on between journeys. This curry was made using readily available ingredients b the khansamas or chefs as they are known today. Since most dak bungalows had their own poultry and herd of goats this curry uses curd, eggs and chicken. There does exist a dak bungalow mutton curry as well which is similar to this recipe. The Anglo Indian community has revived this recipe recently and hence it has gained popularity.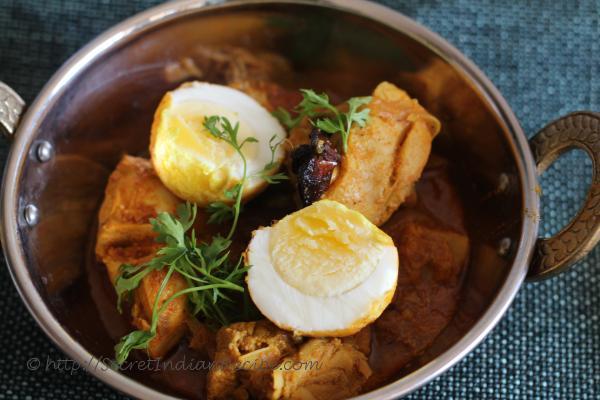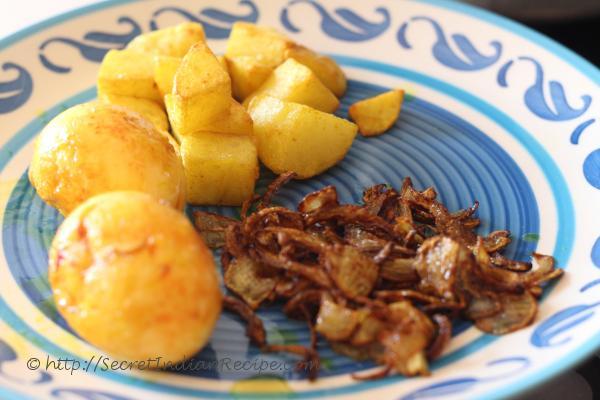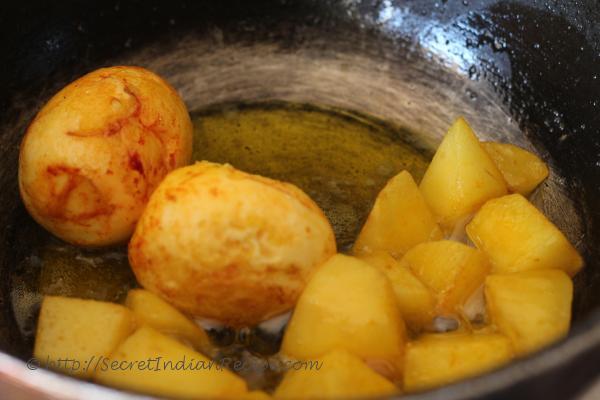 Ingredients:
Chicken- 1 kg
Boiled eggs- 3
Potatoes- 2
Onions- 3
Cinnamon- 1 inch long stick
Cloves- 5
Green cardamom- 3
Bay leaf- 2
Black cardamom- 2
Cumin seeds- 1 tsp
Turmeric powder- 1 tsp
Chili powder- 1 tsp
Kashmiri chili powder- 2 tsp
Coriander powder- 1 tbsp
Curd- 5 tbsp
Salt- to taste
Ginger garlic paste- 3 tsp
Green Chili paste- 2 tsp
Mustard oil- 6 tbsp
Green chilies slit- 5
Directions:
Marinate the boiled egg and potatoes in turmeric powder and salt. Set aside for 30 minutes and shallow fry them in 2 tbsp oil.
Meanwhile fry one onion till brown and make a paste of it with curd. Set this paste aside or refrigerate it till you use it.
Make paste out of the second onion and marinate the chicken with the onion paste, salt, green chili paste and ginger and garlic paste.
Marinate the chicken for at least 3 hours or overnight.
Heat mustard oil in a pan if you are using kachi gani heat till it emanates fumes and only then continue cooking.
Add cumin seeds and all the whole spices cinnamon, cloves, cardamom, bay leaves) and saute them for a minute or two.
Add chopped onion and saute till the onion is translucent. Now add the marinated chicken along with the curd-onion paste, spice powders and cook for 10 minutes.
Add a little water if you want thicker gravy. I have this curry with rotis so I don't add much water. Besides the chicken releases sufficient water to form a gravy.
Once the chicken has cooked add the fried boiled eggs and potatoes and simmer the curry for 5 minutes.
Garnish with slit green chilies and the curry is ready. Serve with rotis or parathas.
Other Indian Recipes that you may Like !