Kurumulakitta Kozhi Roast (kerala Pepper Chicken)
There are so many versions to pepper chicken and most recipes downplay the pepper part unlike this version. This is the version often cooked up in restaurants in Kerala. It is hot and spicy cooked in coconut oil with lots of pepper crushed. The process of cooking is double because it marinates the chicken and cooks it one round before roasting with onions and other spices.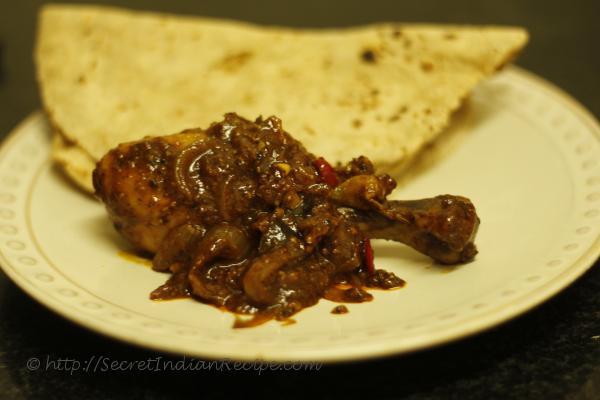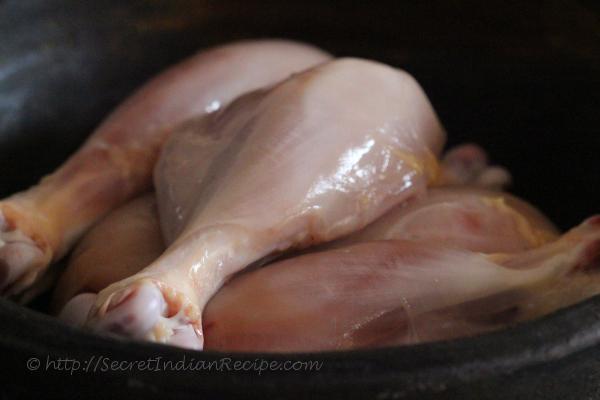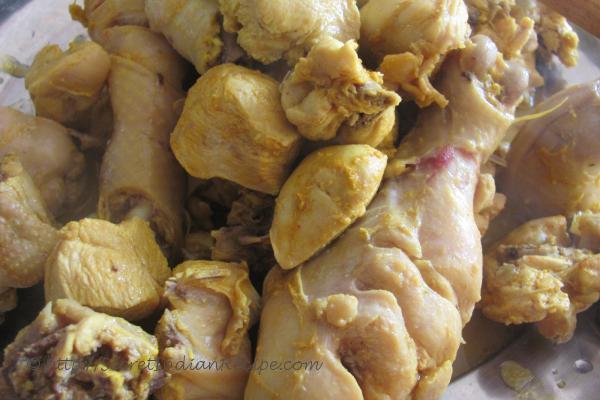 Ingredients:
Chicken- 1 kg
Onions- 3
Ginger- 2 inch piece
Garlic- 10 cloves
Turmeric powder- 1/2 tsp
Chili powder- 1/2 tsp
Pepper- 3 tbsp
Garam masala- 1/2 tsp
Coriander powder- 1 1/2 tbsp
Coconut oil- 4 tbsp
Curry leaves- 10-15 leaves
Salt- to taste
Green Chilies- 6
Lemon- 1
Chopped coriander leaves- for garnish
Directions:
Wash the chicken and pat them dry. Marinate the chicken with turmeric, salt, half the pepper powdered and lemon.
Let the chicken rest for 1 hour and cook the chicken after this without any water. This is basically adding chicken in and cooking it over low flame without any water.
Though the spices might seem subtle they pepper and lemon gets absorbed by the chicken so in the next round it will fuse better with the gravy.
Grind the pepper left with ginger and garlic. Heat oil in a wok and add the curry leaves this dish should have lots of crisply fried curry leaves.
Add the sliced onions now along with slit green chilies and saute till the onions brown. After this add the ground spice paste.
Saute over low flame till the garlic is roasted. Add the other spice powders and saute for 2-3 minutes.
Add the chicken to the gravy and toss the chicken around so that the spices get coated evenly. Check the salt level.
Increase the flame and toss the chicken a couple of times. See that the gravy is semi-dry.
Since the chicken is already marinated and cooked with spices it need not be cooked for long, tossing it for 5-8 minutes in the gravy should do.
Serve with some garnished coriander leaves.
Footnotes:
Double process of cooking here means firstly boiling or slow cooking the chicken with the marinade alone and secondly shallow frying it with spices as the second round of cooking.
Other Indian Recipes that you may Like !