#rhomesecrets Recipe : Chicken Hari Kabab With Mustard Sauce
This is an Authentic Bengali recipe. I prepared this recipe at Lake View Cafe in Renaissance Hotel Mumbai. It was a great experience cooking alongside professional chefs. Heres my #SecretIndianRecipe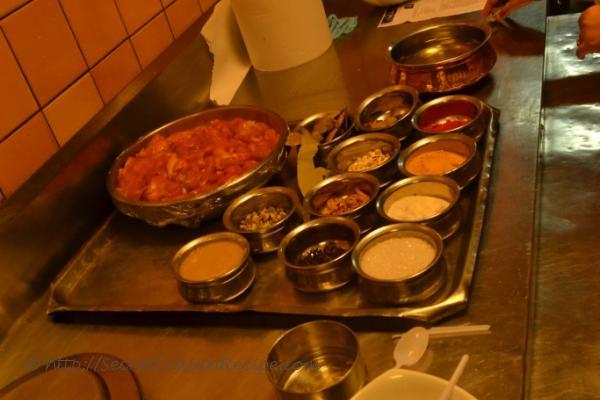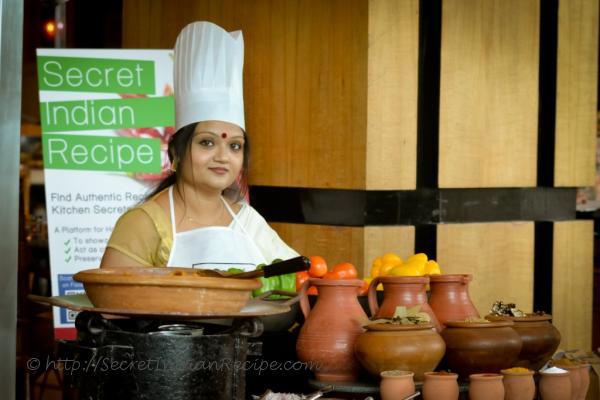 Ingredients:
Boneless Chicken 1 kilo
Onion 400 Gms
Ginger garlic paste 2 Tsp
Turmeric powder 4Tsp
Chilli powder 2 Tsp
Cardamom 4-5 pcs
Salt and Sugar to taste
Mustard oil 100 ml
Cashew Nuts 25 Gms
Mustard seeds 20 Gms
Garam Masala(Cloves - 4pcs, Nutmeg -1pc ,Cinnamon, Green Cardmom - 5pcs ,Joetri -1pc,Black paper 6-7 pcs)
Vinegar 1 Teaspoon
Directions:
Marinate the chicken with Salt, Oil, 1 tsp turmeric and chilli powder for 2-3 hrs.
Chop the Onions and keep aside.
Put Oil in the Kadai and heat it.
Fry the garam masalas ( clove, nutmeg, cinnamon, cardamom, joytri, black paper) for a few seconds and keep aside
Fry the chopped onion in the same oil till slightly brown, remove from heat, let them cool and make a paste in a blender
Blend the fried cooled down garam masalas too
Make a paste using the cashew nuts and mustard seed with dahi and keep aside
Keep all blended pastes and masalas separately
Now put the ginger garlic paste, dahi and mustard seed- cashew nut paste in oil and stir it.
Put 2 tsp turmeric powder and salt to taste in it. (Be careful while using salt as the chicken is also marinated with salt)
Fry this until the oil come out and the masala turn brown (This is called 'bhun-na' in hindi)
Put the marinated chicken in this masala and cover it, cook on low heat.
After half an hour when the chicken become soft add the garam masala paste and stir well.
Add 1 spoon Vineger. Cook for a while more, when the gravy becomes dry put the onion paste and again stir and cook for 10-15 mins.
Remove from heat and transfer the chicken into an earthen pot and cover with aluminium foil. Leave it covered for 15 mins..
Chicken is ready
Serve with rice or roti.
Other Indian Recipes that you may Like !