Sattvic Style Rajma (red Kidney Beans Cooked In Sattvic Style)
I had never heard of sattvic style of cooking until I met a friend at IITM. She urged me to try her aloo baingan and rajma once. It felt quite different in the first go. I was trying to analyse why it tasted so different and then she told me it had no onion and garlic. Sattvic diet believes in having pure, essential and natural food in daily diet and therefore omits use onions, garlic and meat products. It is also believed that the ingredients omitted in this diet do not aid the body to have a complete balance. It is difficult to go without onions and garlic especially when you grow up with these flavours. But the real challenge is to unlearn and accommodate new flavours into one's life and I do this often. I have now gotten so used to this style that I never fret when I don't have onions and garlic.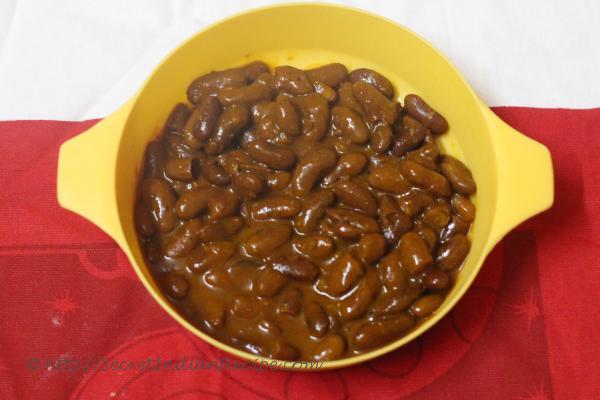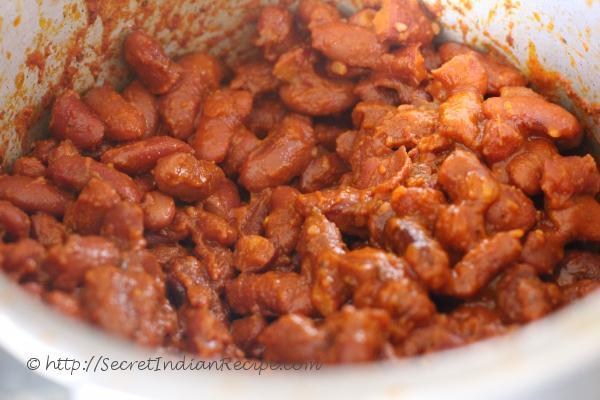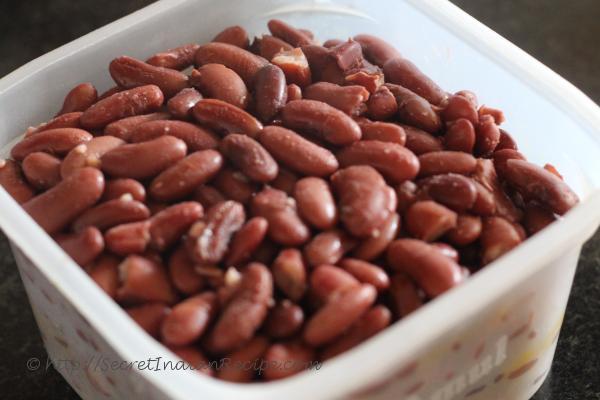 Ingredients:
Red kidney beans- 2 cups
Tomatoes- 3
Cumin seeds- 1 tsp
Turmeric powder- 1/2 tsp
Chili powder- 1 tsp
Dry Mango powder- 1 pinch
Oil- 2 tsp
Salt- to taste
Directions:
Soak the red kidney beans overnight. Heat oil in a pressure cooker and add the cumin seeds.
After the cumin sputters add the chopped tomatoes followed by salt.
Once the tomatoes wilt add turmeric and chili powder. Make a thick sauce by letting the ingredients simmer.
Add the chili and turmeric powder and saute for 2-3 minutes. Now add the rajma beans and 1 cup of water.
Pressure cook the rajma up to 3 whistles and open the lid once the pressure has settled.
Add the dry mango powder and let the rajma simmer for another minutes before switching off the flame.
Serve with rotis and a side salad or with rice.
Footnotes:
Use tomato puree instead of chopped tomatoes for thick and tangy gravy.