Butter Fruit Milkshake
Butter fruit also known as Avocados is a healthy fruit rich in Vitamin E which means its great for your hair and skin. Bangalore is one place where this exotic fruit grows locally. Also it gets to the market from nearby regions like Coorg and Mysore. So butter fruit milk shake is quite common in juice shops in Bangalore. I guess the name butter fruit is because of the creamy buttery texture of avocados. The taste is quite strong and smells eggy to me. I have begun making milk shakes and kheer for my daughter who hates milk. I was skeptical if she would accept butter fruit but she took to it so suddenly. I am impressed! So go ahead and try some butter fruit milk shake.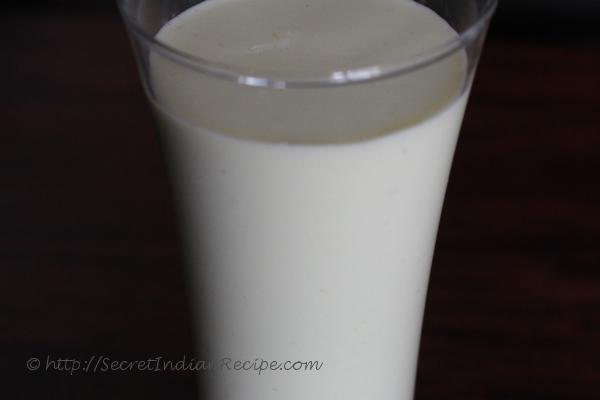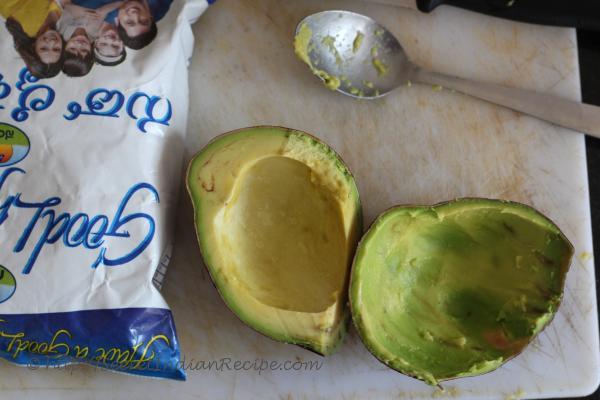 Ingredients:
Butter fruit- 1
Pasteurised chilled milk- 500ml
Sugar- 1/4 cup
Vanilla essence- a dash
Directions:
Choose ripe butter fruit, when it is ripe it will turn purple from green on the outside.
Though you see butter fruit as a green fruit sometimes it is not ripe enough for milk shakes in this form. Wash and slice the butter fruit into halves.
If it is damaged in areas it will have black patches. Remove this and the seed in the centre. Scoop out the butter fruit flesh using a spoon.
Pulse the flesh of the butter fruit with vanilla essence, sugar and milk in a mixer and have it chilled.
Footnotes:
Use more than one butter fruit for a greener milk shake. We just had one and wanted it mild for the baby. Butter fruit does taste quite eggy so the more fruit you add more egg it will smell.
Add a dash of vanilla sugar, vanilla essence or vanilla ice cream to take of the eggy flavour.