Chocolate Ice Cream Recipe
This delicious ice cream recipe is easy to prepare at home. Know the steps to make ice cream in your own kitchen. Enjoy yummy ice cream.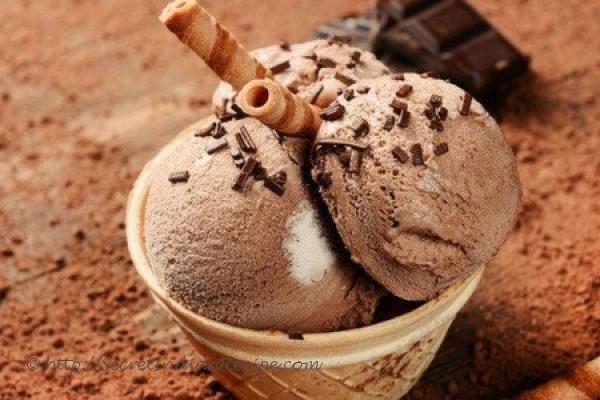 Ingredients:
Heavy cream 3 cups
Sweet condensed milk 1 cup
Chocolate syrup or chocolate sauce 1 cup
Gelatin powder 1 tbsp
Milk ¼ cup
Powdered sugar 2 cups
Egg yolk 2
Vanilla essence 3-4 drops
Chocolate chips 2 tbsp full
Directions:
Mix gelatin powder with ¼ cup milk (room temperature) and keep aside.
Beat egg yolk and slowly mix powdered sugar, Once mixed evenly, add 1 cup cream and again beat, Preferably use hand beater or electric beater, beat until mixture becomes fluffy. Keep aside.
In a heavy bottom pan, add condensed milk, rest of cream and chocolate syrup. Stir constantly. Mix egg yolk mixture. Again stir constantly for few seconds.
Add gelatin mixture and bring to boil, off the oven.
Add Vanilla essence. Let it come at room temperature.
Add chocolate chips and pour the mixture in an aluminum tray. Keep in freezer for 2 hours and again beat the mixture.
Again keep in freezer for 2 hours to overnight. Serve chilled.