Indian Pork Chops (pork Ribs Cooked With Pineapple)
Pork chops are just one of those things that remind me of vacationing in Goa. When I make them I imagine I am by the beach, sipping on a cool beverage and making a lovely mess while eating spicy pork chops :) This is one of those dishes that needs to be served with a whole lot of napkins and a bib for some people.
There are a few things that go great with Pineapple. Pork chops are one of them. So when I make my pork chops, I try to make a side of Khatta Mitta Pineapple as well. You can find it on the blog :)
I hope you give this recipe a try and remember, if you want to reduce the heat, just reduce the chillies :)
Enjoy!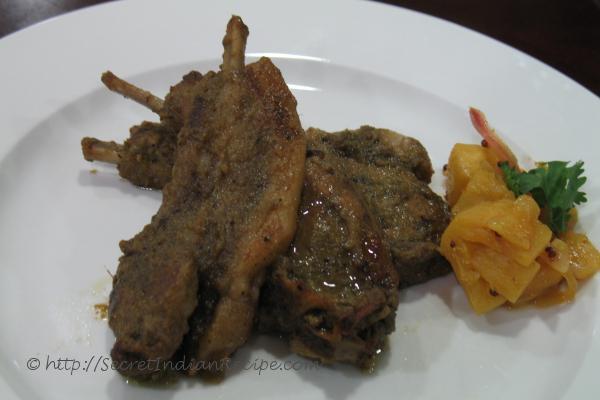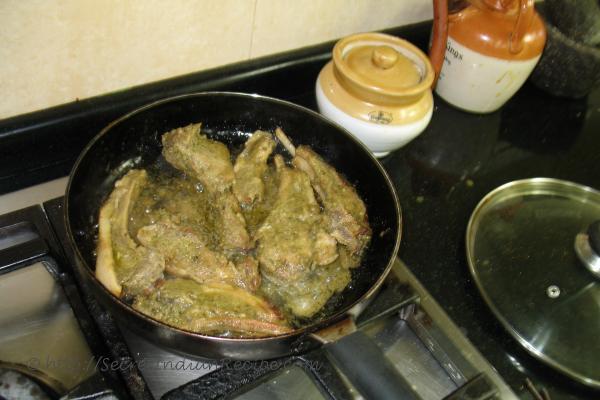 Ingredients:
1/2 kg Pork Chops
For the masala: 1 large Onion, sliced
1 tbsp Mustard seeds
1 tsp Chilly Powder
1/2 bunch of Coriander leaves, chopped fine
1 entire head of Garlic, peeled
1/2 inch Ginger
1 tsp Cumin
1 tbsp Coriander seeds
1 small ball of Tamarind
4 Green Chillies
1/2 tsp Peppercorns
Oil for frying
Salt to taste
Directions:
Grind all the masala for the pork chops.
Marinate the pork chops for a minimum of 45 minutes or overnight.
Heat a little oil in a pan and fry the pork chops for 5 minutes on each side. Do not over crowd the pan. You want them to have a golden crust and be moist still.
Let them drain on a wire rack.
Serve hot with Khatta Mitta Pineapple :) Enjoy!
Other Indian Recipes that you may Like !