Paneer Egg Roll (cottage Cheese And Egg Roll)
The roll culture in India was a gift from the Mughals. They left a long-lasting impact on the food culture. Roll is eternally a non-vegetarian snack but with time people started experimenting with vegetarian stuffing like paneer, soybean and even potatoes. Here is one recipe, specially recommended for vegetarians who have eggs. So more like an eggiterian snack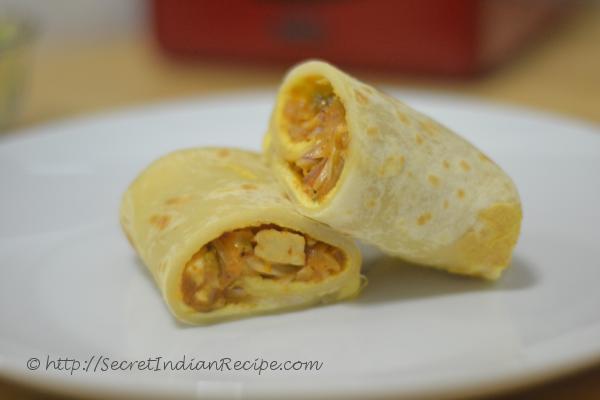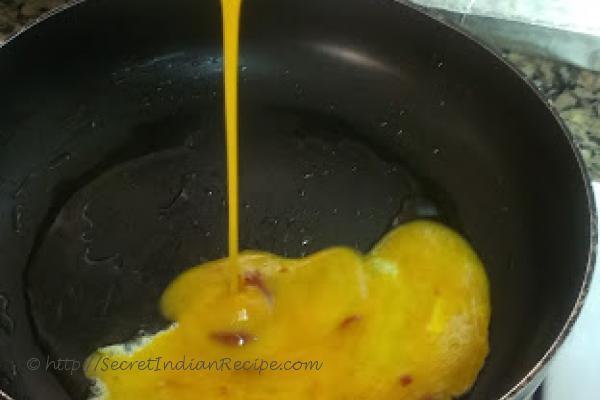 Ingredients:
(For stuffing)
Paneer (Cottage cheese) - 200 grams
Turmeric powder - 1/4 tablespoon
Red chilli powder - 1/2 tablespoon
Ginger - garlic paste - 1 tablespoon
Salt - as per your taste
Lemon juice
Black pepper powder - 1/4 tablespoon
Green chillies - 2 pieces (chopped)
Onions medium sized-2 ( chopped finely)
(For The roll/ bread)
Maida ( Refined flour) - 1 cup
Eggs - as required
Oil - 5-6 tablespoon
Salt - as per your taste
Directions:
To prepare the stuffing, marinate the paneer pieces with turmeric powder, red chilli powder, ginger- garlic paste, lemon juice and salt for an half an hour.
Heat 1 tablespoon of oil on a pan and place the marinated pieces along with masala. Carefully cook on medium heat till both sides becomes golden brown.
Take Maida in a bowl, add two to three tablespoon of oil, salt and knead well using warm water. Usually you will need half cup water for 1 cup Maida. Make dough (like roti dough) and Cover with a wet cloth to avoid the surface of the dough to dry up. Keep aside for 30 minutes.
To make rolls, take small portions from the dough and make balls. Flatten each ball over a rolling spin to form chapatti.
Heat a tawa and pour 1/2 tablespoon of oil. Place a rolled chapatti and let it get golden brown. Cook well on both sides
Whisk an egg with a pinch of salt in a separate bowl, and pour it over the roti on tawa. Let the egg stick well to the roti. Flip and cook well on both sides
To assemble the roll - Remove the egg -roti from heat. On the top of the chapatti, place paneer pieces vertically at the centre. Add some onion rings and green chilli, sprinkle black pepper powder.
Now carefully fold the chapatti to form a roll. Cook for few seconds and then serve hot.
Footnotes:
You can squeeze the juice of half lemon for a more tangy effect.
You can add some fresh coriander and finely sliced capsicum along with onion.